Make space on your calendars and walls for Lighthouse ArtCenter's 10th Annual Plein Air Festival!
This juried event brings 35 of the country's top plein air painters to Tequesta for a week of outdoor painting. These artists, painting outdoors, or "en plein air," will compete for over $15,000 in cash and prizes. The week kicks off with our Paint Out Competition at Harbourside Place in Jupiter. Join us daily at the ArtCenter Gallery to view and purchase the freshly painted work of our talented artists. Check out the free plein air painting demonstrations at picturesque locations across the area. On Friday, add to your art collection at our fabulous Collectors' Party & Sale. Mix and mingle with the artists and fellow art enthusiasts while feasting on Lighthouse ArtCenter's signature hors d' oeuvres. All pieces are available to purchase, including competition pieces. Finish out the week on Saturday with our Small Works Sale and our Live Painting Event at the ArtCenter Gallery. Learn from the masters and enroll in one of our Plein Air Workshops offered before and after the festival.
Lighthouse ArtCenter Gallery
373 Tequesta Drive
Tequesta, FL 33469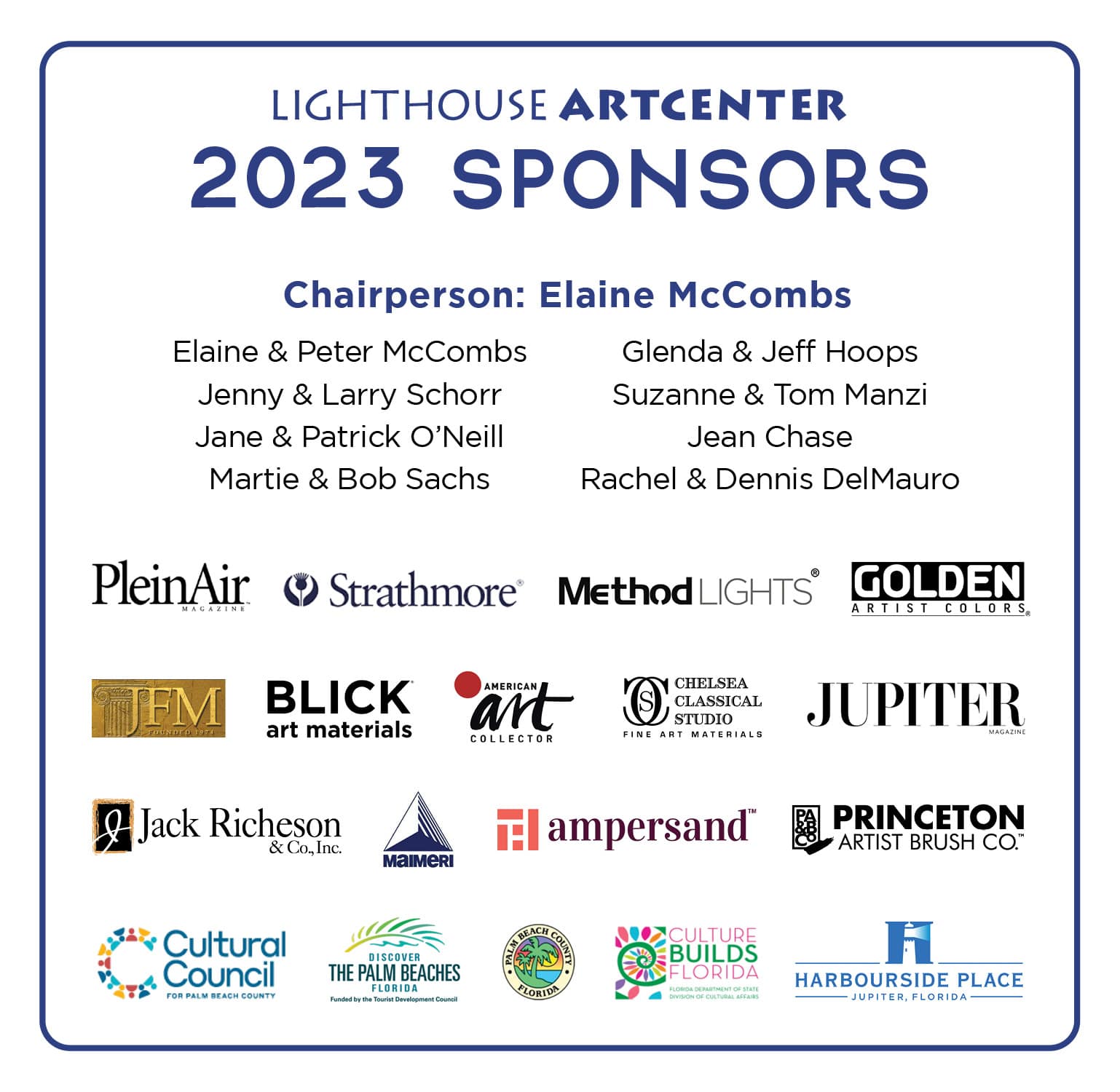 We are thrilled to announce our invited artists -get ready for fresh work
from 35 of the top plein air artists in the country!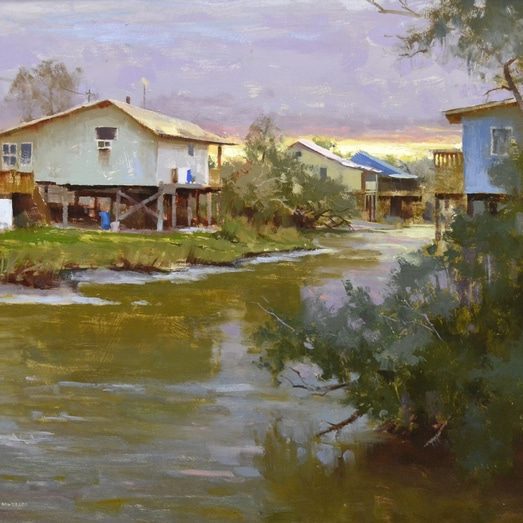 Marc Anderson
Wauwatosa, Wisconsin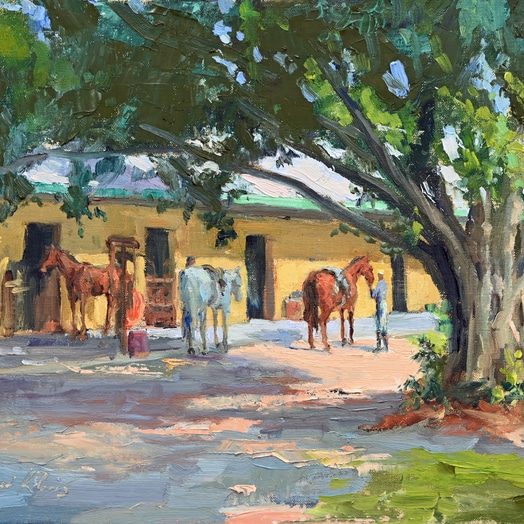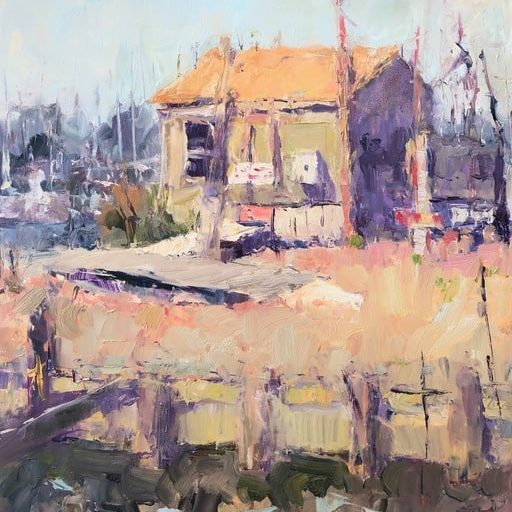 Lynn Mehta
Alexandria, Virginia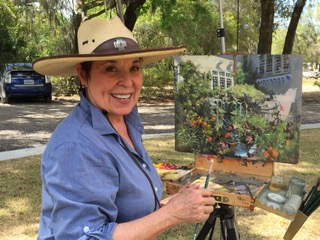 Morgan Samuel Price: At age 15, Morgan knew enough about painting to learn Sumi brush strokes. Even at 15, Morgan had the mindfulness to view her own practice and go learn specific skills to improve. No technical issue was going to hold Morgan back. Now, decades later, Morgan Samuel Price has technical skills few painters ever possess. Morgan will tell you that you make 22 decisions with each brushstroke and she can name them. You only develop technical skills like this with a very fine mind and the tenacity to use it.
Her professional career began in 1968 after graduating from Ringling School of Art. She began working at Hallmark Cards as an illustrator. She worked as art director of the News Herald in Like County Ohio. When she moved to Ardmore, Oklahoma with her young family she decided to become a fine artist. She lived in a town with no galleries, no museum, no art stores, and no art centers. When Morgan left Ardmore she was running art groups for doctors, lawyers, and developing painting skills of men, women and children. Morgan left Ardmore with 4 flourishing art stores because practically everyone around had started painting. She turned a small town in Oklahoma into a town with a thriving visual arts culture before she turned 30.
In the process, Morgan discovered she loved teaching as much as she loved painting. Many artists teach but not all see teaching itself as an art. Morgan did. Morgan learned to explain a single concept many ways. She tuned into how different people hear information. She put learning issues into treasure boxes. Because Morgan respected the art of teaching, Morgan became one of our most respected teachers of art.
Most of Morgan's students can name the 23 most common design problems. Few probably realize she still examines every inch of her paintings to assure that she has not made those same mistakes herself. Morgan likely has the largest return rate of any painting teacher today. She remembers you and your work, even decades later. Within one painting Morgan knows exactly what you need to do next to be even better. She does not teach generally. Every word she speaks to a group or to a student is tailored, specific, and inclusive of your needs and everyone else in the workshop.
Sunday, March 5, 2023
Paint Out Competition:
The location of the Paint Out Competition is at Harbourside Place, Jupiter.
Harbourside Place:
200 N Us Highway 1, Jupiter, FL 33469
harboursideplace.com
All artists are welcome to participate under one of two self-designated categories, Professional or Amateur Artist. Cash awards and prizes will be available to winners in both categories. Over $2,000 in cash and prizes will be awarded.
9:00 am – 10:00 am | Check-in and stamping of panels will begin on-site
10:00 am – 12:00 pm | PAINT! Listen for the air horn which signals when to start and stop painting.
12:00 pm – 12:30pm | Frame and display work on easel
12:30 pm – 1:00 pm | Judging
1:00 pm | Awards announced and prizes distributed
1:00pm – 1:30 pm | Art is offered for sale to the public