Mary "Happy" S. Auble
1930-2021
​
Mary "Happy" S. Auble, 90 was born on August 20, 1930 in Rochester, PA and passed away on April 1, 2020 in Jupiter, FL. Happy was an amazing, caring, and giving person who lived a very full life and enriched the lives of those around her.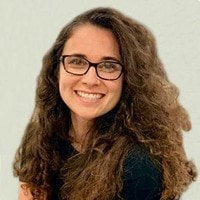 Maria Tritico
1988-2020
Maria Nicole Tritico, born November 17, 1988 and tragically taken from us December 7, 2020.
Maria was a bright shining light who saw opportunity instead of despair, ability instead of homelessness, and a pathway for every victim out of sex trafficking. Maria's star had but just begun to shine.
Maria was a rising artist. Her jewelry was getting noticed. Sending in three pieces to the first New York Jewelry week, hoping to get one accepted, all three of Maria's pieces were accepted and she was highlighted at the main show in New York City. Her work has been shown in galleries and at shows all over the US and Canada.
Chad said that Maria was the smartest person he has ever met. She was always looking for ways to improve things. Her family and friends remember her humor, her kindness, her generosity, her optimism, and her humanity. Maria leaves a large legacy for one so young. As her final act of giving Maria donated her organs so that she can give the gift of life to many families for a lifetime.
Frank William Harris, Jr.
1925-2020
Frank William Harris, Jr., age 95, of Jupiter, FL, passed away peacefully at home on October 25, 2020.
Frank was an amazing artist working in wood carving and painting. Until recently, he taught a watercolor class to the residents of Mangrove Bay. Frank is loved by so very many and will be dearly missed by all.
Frank is survived by Mary Imle, his loving companion since 2004, two sons Greg and Jeff, his daughter-in-law Leslie Harris and two grandsons Michael and Nathan.
Thomas "Tuck" Brubaker
1928-2020
Tuck left us quietly and peacefully on April 27, 2020 with his wife Judy at his side.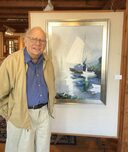 Charles C. Gruppe
1928-2019
​
​Charles Camille Gruppe passed on 31 October 2019 in Vero Beach, Florida at VNA Hospice House. He was born on 1 July 1928 in New York, NY to Paulo and Camille Gruppe. He had one brother, Henry E. Gruppe (1929-2008).
Doris DuBois Thayer Hawthorn
1926 - 2018
​
Doris DuBois Thayer Hawthorn died in Hospice care July 19 after a brief illness. Doris (known as Dodie) was born to John and Bessie DuBois, July 29, 1926 in West Palm Beach and grew up at what is now DuBois Park in Jupiter.

Barbara Jean Kirsch
1934 – 2018
It is with deep sadness that we announce the passing of Barbara Kirsch. Barbara was such a big part of the Lighthouse ArtCenter and her absence will be deeply felt. An active member since 1996, Barbara served on the Board of Directors, chaired many events, served on committees and participated as an enthusiastic student of art.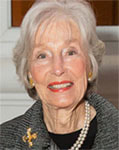 Cornelia T. Bailey
1930 - 2017
​Cornelia T. Bailey was a generous member and supporter of the Lighthouse ArtCenter since 1997. Her contributions helped to nurture arts and cultural programming to over 20,000 guests annually in and around our cultural heartbeat  in northern Palm Beach County.
Mrs. Bailey's passion for the arts extended to many organizations including the Maltz Jupiter Theatre, the Kravis Center for the Performing Arts, Norton Museum of Art, and Palm Beach Opera.  Her lifetime commitment to philanthropy extended to health care organizations from Florida to New York.
"Philanthropic families create significant legacies that benefit generations, we celebrate the opportunities Cornelia T. Bailey provided the Lighthouse ArtCenter, and we will carry on our work in her honor," said Nancy Politsch, Executive Director.
Alex Morton III
1941 – 2014
It is with deep sadness that we announce the sudden passing of our friend, fellow artist and Lighthouse ArtCenter Board Member, Alex Morton III. Alex was a wonderful man, a talented artist and was deeply respected by all who knew him. He will be greatly missed. Our thoughts are with his family at this sad time.
"Alex was dedicated to his family and friends"