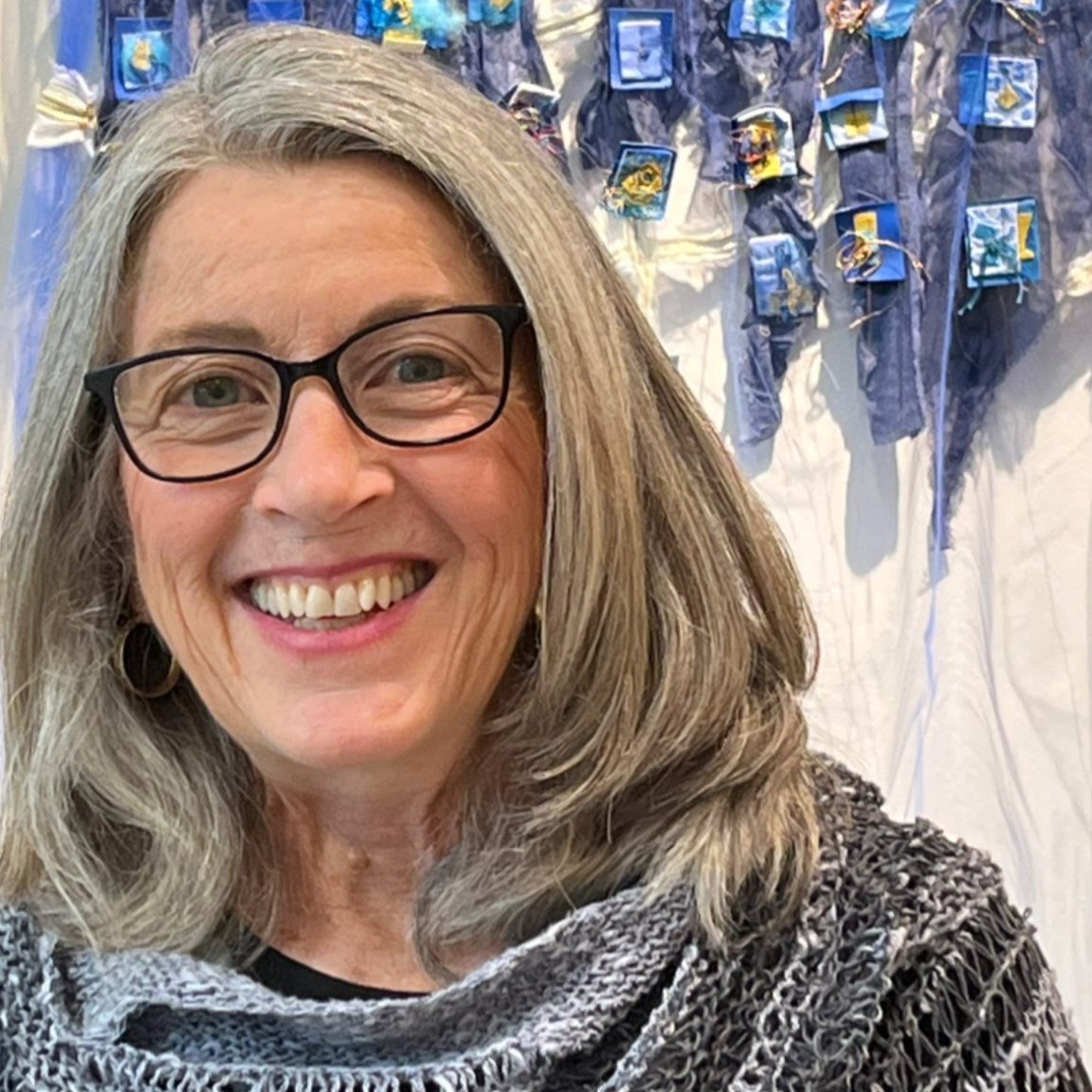 Angela Scozzari is an award-winning fiber artist, who incorporates her handmade yarns, fibers, and textiles, along with rusted metal found objects and organic found objects creating sculptures, wall hangings, and art installations by using knitting, crocheting, hand stitching, and weaving. Her works range from large-scale to small.
Angela was born in Connecticut, lived in New York, and moved to Florida as a child. She had a long career as a Montessori teacher, she is a mother of three grown children and is a Nana to four grandchildren. She and her husband of forty-plus years live in Jupiter, Florida along with their dog Olive.
Angela is now working full-time as an artist in her home studio. She has an insatiable drive for any and all fiber art.  She is continually influenced by the materials she makes, the colors she dyes, and the textures she creates by infusing methodologies. Her love for the organic shapes of nature and the objects she finds in her travels influence her work greatly.
Craft solves questions; art asks them – Angela Scozzari