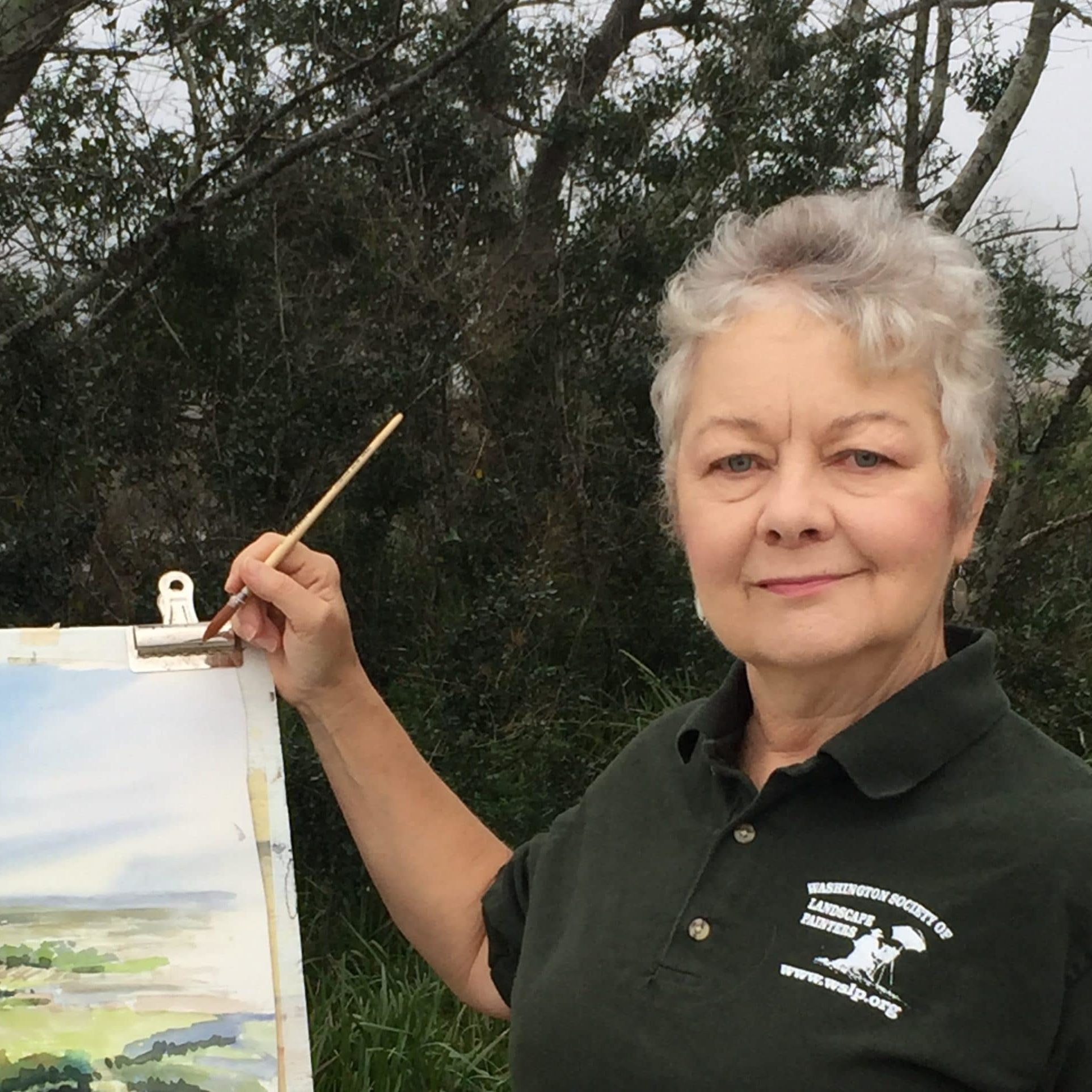 Catherine Hillis loves the way light plays across the landscape. The artist paints from life and travels constantly to work en Plein air, enjoying the immediacy of painting on site. She maintains a working studio on Saint Simons Island, GA, and her paintings are in corporate, personal, and museum collections around the world.
Catherine is a Signature Member of eight professional organizations across the country including Laguna Plein Air Painters, the San Diego Watercolor Society, the Southern Watercolor Society, and the Pennsylvania Watercolor Society. She travels extensively and has a distinguished exhibition history which includes the Museum of Dinan, France, the Quingdao Laotian Museum of Art, China, and many national museums and art centers. She competes in national and international watercolor exhibitions, accruing many awards and she's served as an artist in residence in Dinan, France, and at Hot Springs National Park, Arkansas.
Hillis has been featured many times in PleinAir Magazine, Fine Art Connoisseur Magazine, and Watercolor Artist Magazine. She's been featured in Splash 12, Splash 14, and Splash 18, the Artistic Touch series of water-media books, The Washington Post, the Best of America Watercolor Artists & Artisans, Volume 1, and the Best of Virginia Artists & Artisans 2005. Her article "Ten Tools for Better Watercolors" was published in American Artist Magazine in September 2006, and her most recent article was published in "Watercolor Artist Magazine" in May 2021.