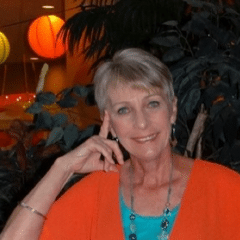 Cathy Daffinee Heeter is a self-taught fiber artist who has spent the last couple of decades playing with fabric and experimenting with various techniques. She divides her time between Indiana and Florida.
Cathy's early education included a degree in Elementary Education followed by a business degree in Management of Human Resources. She spent a few years teaching children and then progressed to doing corporate training which led finally to a position in a nuclear plant coordinating process improvement.
Currently retired Cathy enjoys being a member of Studio Art Quilt Associates and is active in two Florida SAQA pods. She has exhibited in galleries and museums both in Indiana and Florida and is proud to have many pieces in private collections.
---
Beginner Art Quilts using Photos & Found Objects Supply List