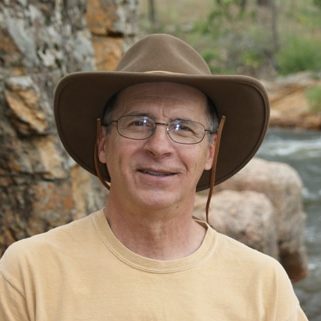 Glenn currently lives in the Austin, Texas area. He has been painting for the past 45 years and teaching for the past 20 years. He specializes in painting landscapes, pet portraits, and tropical paintings in watercolor. All of his paintings are in a representational style.
Glenn paints primarily in transparent watercolor and gouache but occasionally in oil. You can see his paintings on the web at www.CERNOSEK.com.
Five of his tropical watercolor paintings have been featured on the sets of the CBS TV series: Hawaii-5-0 and Magnum, P.I. One of his oil paintings, "1851 Colt Navy Revolver" is featured in an exhibit at the Texas Ranger Hall of Fame and Museum in Waco, Texas.
Glenn has exhibited his paintings in many art competitions, including:
· 2021 Dolores Price Award – 51st Annual Watercolor Society of South Texas Exhibition
· 2018 Merit Award – 40th Annual Waterloo Watercolor Group Exhibit
· 2017 12th Juried International Guild of Realism
· 2016, 1992 & 1988 International Exhibition – Watercolor Art Society – Houston
· Waterloo Watercolor Group
· American Watercolor Society
· Western Federation of Watercolor Societies
· Arts For The Parks, Jackson, Wyoming
---