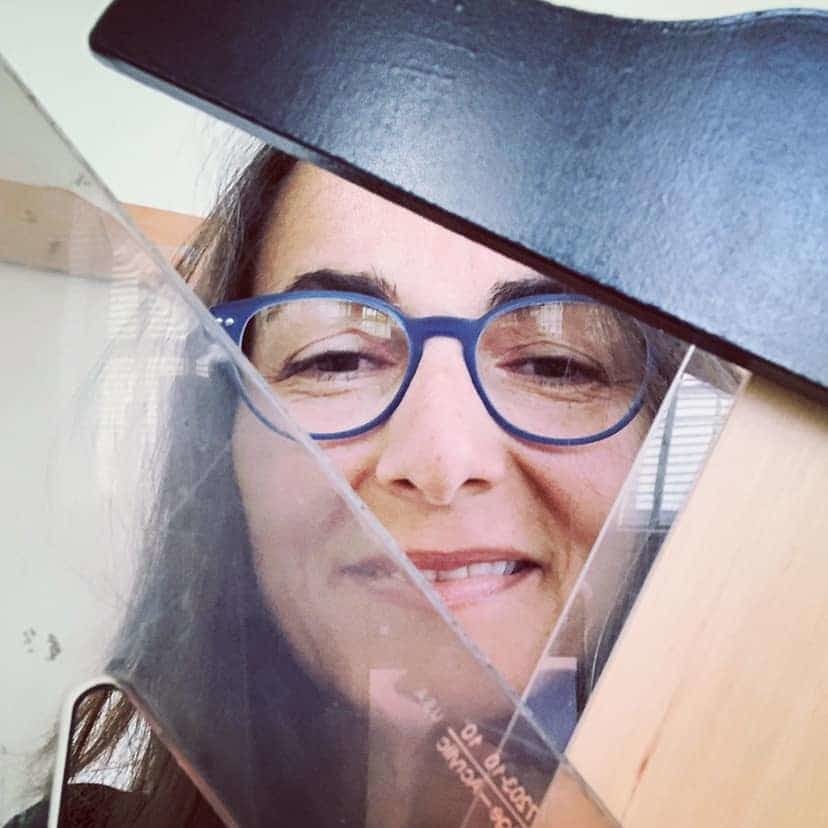 Jen Fisher is a mixed media artist with an interior design background currently residing in Boca Raton, Florida. During her years as a designer, she worked for prominent architectural firms in New York City.
Transitioning to the academic world, she became an Academic and Career Advisor at the New York School of Interior Design. Jen's desire to create small soon took her artistic career down a new path: jewelry design while teaching art. Jen created her own architecturally inspired jewelry line which sold in high-end contemporary museum shops. She then began painting while teaching and experimenting with new materials. Influenced by her interior design background, her paintings allowed her to express her creative thoughts using alternate mediums.
Jen currently participates in juried art exhibitions and teaches perspective drawing and city sketching. She recently published a book called Dear Diary, A Pictorial Essay of Life During the COVID-19 Pandemic, and her 2020 pandemic drawings have become part of the William & Mary Libraries Special Collections' archive of personal experiences of the COVID-19 pandemic.