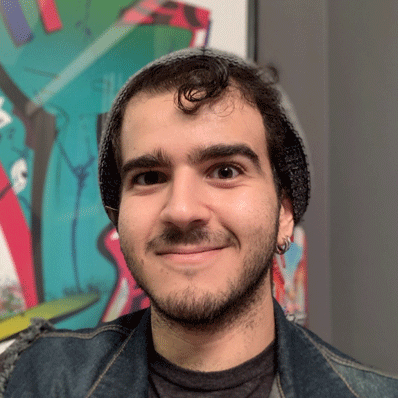 Data and Media Specialist
​Joe started his passion for art when he was very young – having been born to two artists, this was greatly encouraged. Growing up, his father would instruct him on different drawing techniques in hopes of elevating Joe's artwork to the best it could be. After graduating from high school, Joe immediately got a job as a custom framer. This job exposed him to local artists and art collectors which, in turn, influenced his artwork and helped him grow even further. While still at the frame shop, Joe would experiment with charcoal and paint, which later expanded into digital artwork, as well.
With all of this knowledge and practice in the arts, in his time off, Joe has also been working on his pre-med degree, and is slated to graduate in 2022. His hope is to mesh his understanding of art and the human spirit with a degree in psychiatry and help people with their troubles.