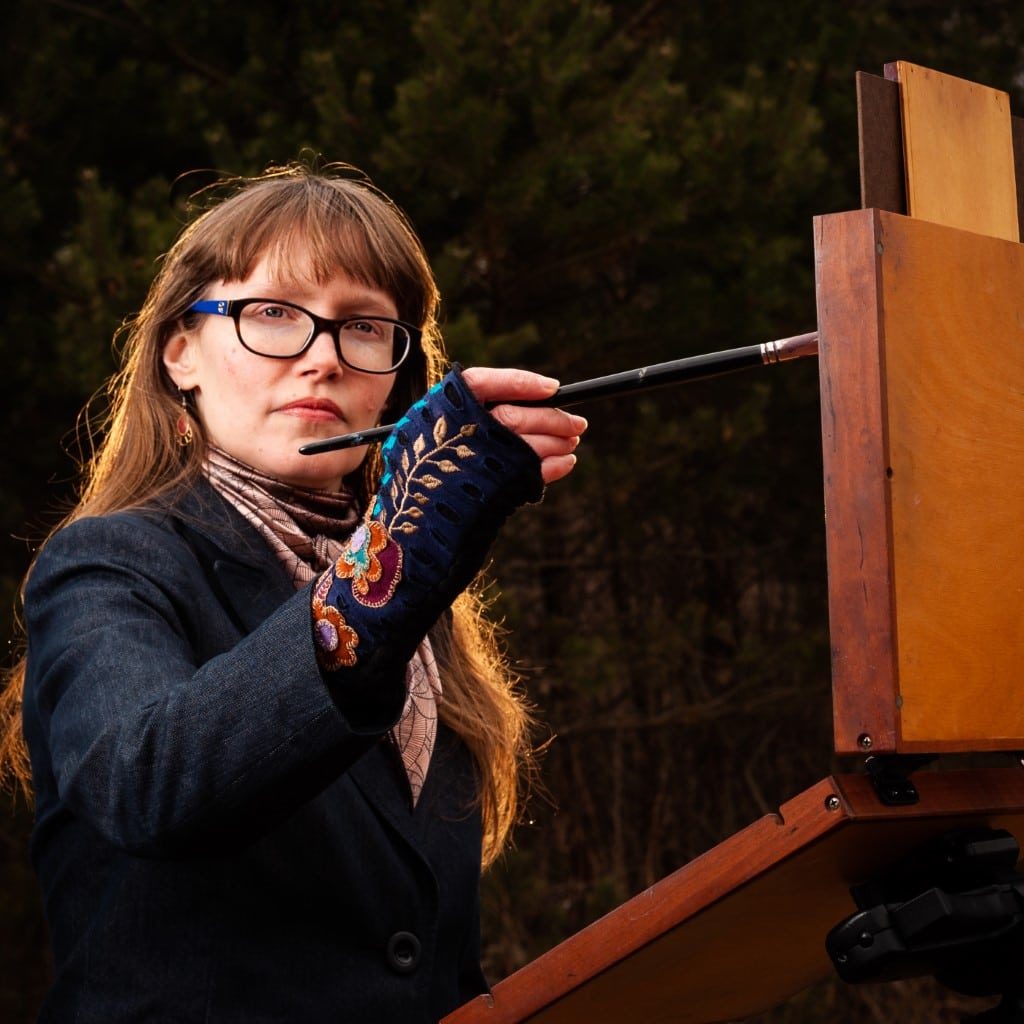 Kari Ganoung Ruiz was raised at the edge of The Finger Lakes National Forest in New York, setting the stage for her deep connection to the natural landscape.
"I'm intrigued by small bits of the greater scene; corner of a building, edge of a marsh, a glimpse down that narrow path. I prefer to capture these moments en Plein air, attempting to capture the essence of that little something which made me stop and go back."
Kari and her husband Diego became full-time artists in 2014 and the couple now travels the country, capturing the landscape as they experience it. Her paintings have been awarded Grand Prize at Plein Air festivals across the US, and she is currently an artist for the Grand Canyon Celebration of Art. Work is held in public and private collections across the United States and Canada, most recently added to the collection of the Bureau of Land Management in Colorado.
---
Find available paintings and workshop schedules at www.KariGanoungRuiz.com