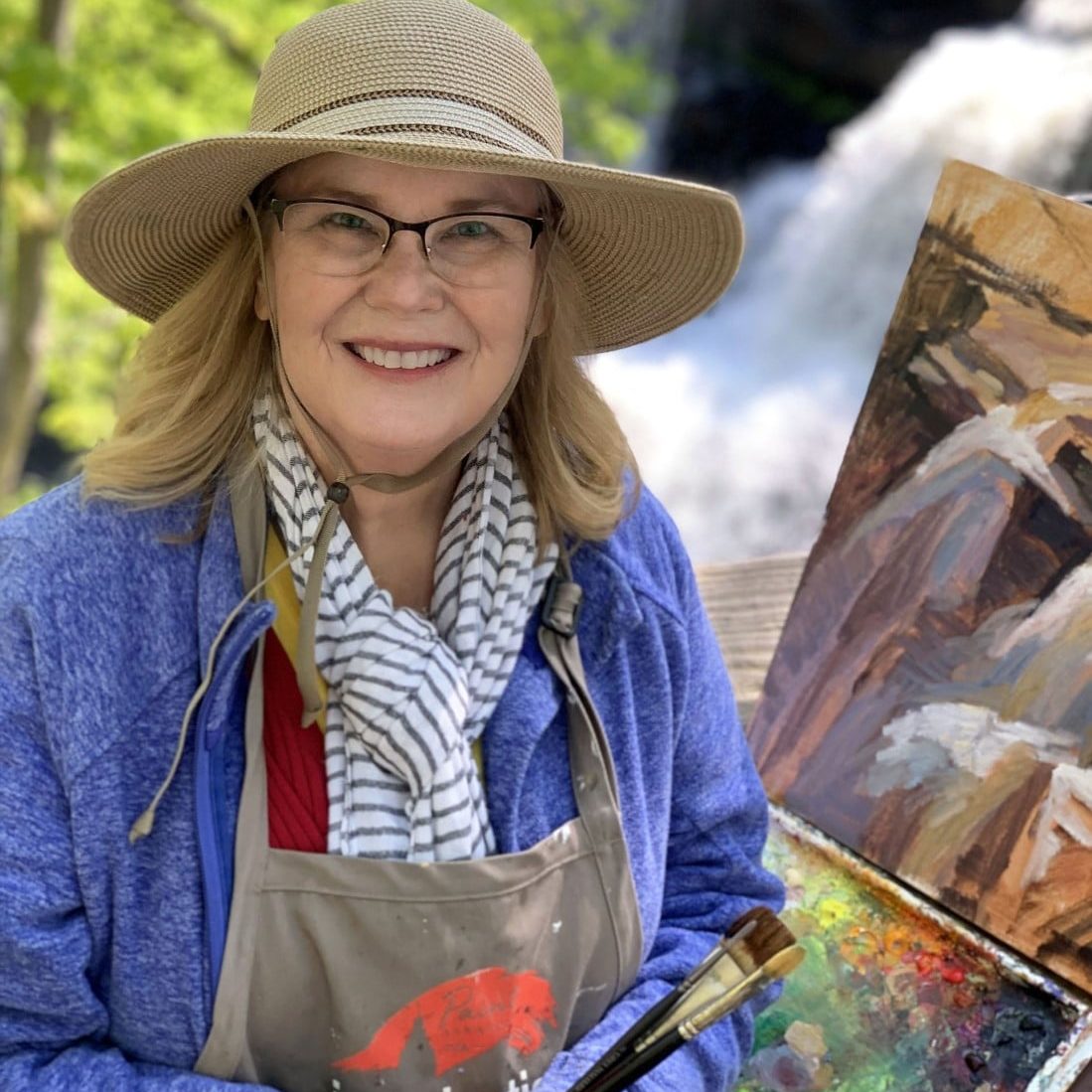 Gravitating to art at an early age, Kathleen's formal art education began in high school. She went on to earn a BFA in Printmaking from Carnegie Mellon University.
After graduation, she did illustrations, graphics, and courtroom drawings for an ABC-TV affiliate in Pittsburgh then worked for an in-house design firm in Ohio. While raising her family, she ran her own graphic design and illustration business, but eventually felt the urge to return to her fine art roots. She heard about the process of painting landscapes on location or "en Plein air". One taste of painting outside was all it took for her passion to reignite.
Since then, Kathleen has participated in dozens of exhibitions and juried Plein air painting events, including Paint It, Annapolis, Parrsboro (Nova Scotia) International Plein Air Competition, Finger Lakes Plein Air and Glacier Plein Air, and Mountain Maryland Plein Air. Her artwork has been accepted into American Impressionist Society Shows, several Ohio Plein Air Society juried museum exhibitions, National Oil Painters Wet Paint Competition, and others. In August of 2019, Kathleen was awarded an artist residency on the Olympic Peninsula. In January of 2020, she traveled to Cuba with 11 other artists to paint on location in Havana and Viñales.