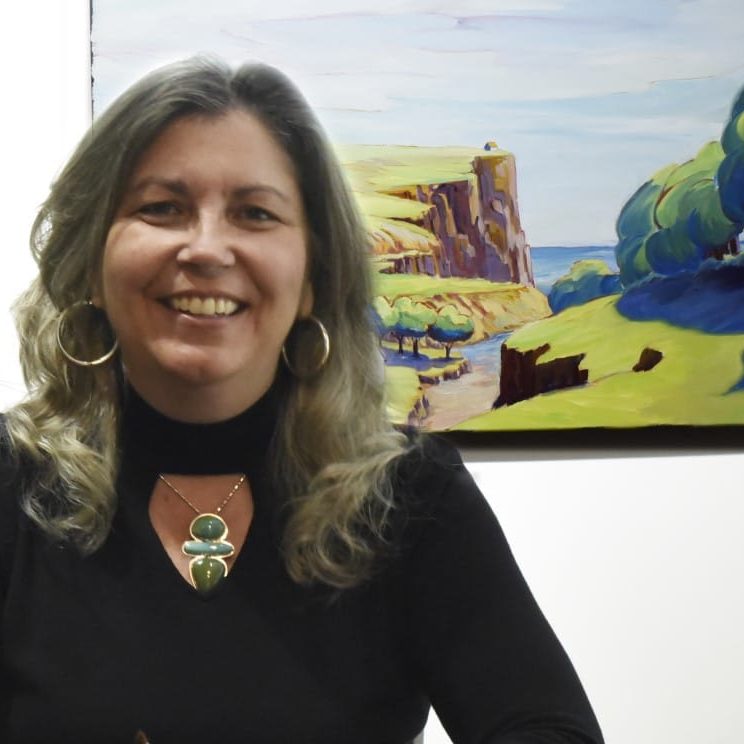 Lori Cusick was born in Port Jervis, New York, and fell in love with art early on. She earned a Bachelor of Fine Arts degree in communication design from Pratt Institute in Brooklyn. For many years, Lori led a double life, juggling a successful career as an editorial design director with being a fine art painter.
In 2019, she left the corporate world behind to devote all of her energy and focus on her fine art.
Her work has been included in solo and group exhibitions throughout Texas, and she is a signature member of the Texas Visual Arts Association. Lori's paintings can be found in both private and corporate collections in the U.S. and U.K.
Lori lives in Dallas with her husband. Any day of the week, she can be found under a big straw hat, standing in the middle of a field, next to a creek, or on the side of a road, painting the beauty she sees in the world and capturing that vision on canvas.