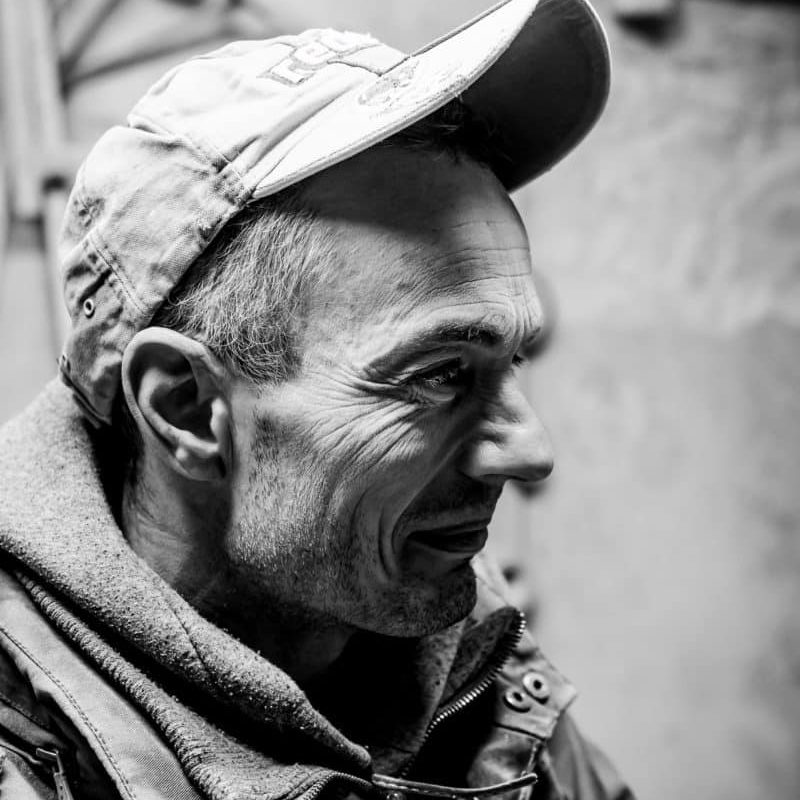 Lucio Chiurulla  (1972,  Perugia, Italy) currently lives and works from his studio near Trasimeno Lake in Umbria.  
Following his education at the Art School and Academia of Belle Arti in Perugia, Italy, Mr. Chiurulla invested his next twenty-five years sculpting marble, granite and stone.  This discipline took him from Ancient Roman, Greek and Medieval statues and mosaics to modern sculpture. In so doing, Lucio conquered the skills and techniques necessary for mastering marble and stone. He developed a variety of styles, from high-relief portraits and busts to mosaics, and he is passionate about traditional sculpting methods used in the past. 
Lucio believes this disciplined approach – so far from the modern way to conceive art – was mandatory for developing his contemporary body of work. He transforms marble into representations of delicate epidemic layers which create a veil that exposes the tensions and frictions, as well as the of the daily flow of life, and although hiscontemporary  forms might be symmetrically opposed, they clearly represent a parallel between past and future. His approach allows him to roughly hew the material until he reaches an essential form that is permeated with energy.  
Lucio Chiurulla is one of only a few trusted artists today who are allowed to restore Italy's historically significant sculptures.
Mr. Chiurulla's exhibitions include Ken's Art Gallery in Florence and West Palm Beach (1999-2001), the Archaeological Park in Populonia (Tuscany), Cavour Art Festival in Terni (2001), Galleria il Sole Centro d'Arte in Perugia (2003), Palazzo Morelli Fine Art in Todi (Umbria) (2005-2011), Carla Mancini Art Gallery in Perugia (2016-2017), and Lighthouse ArtCenter (2022-23).