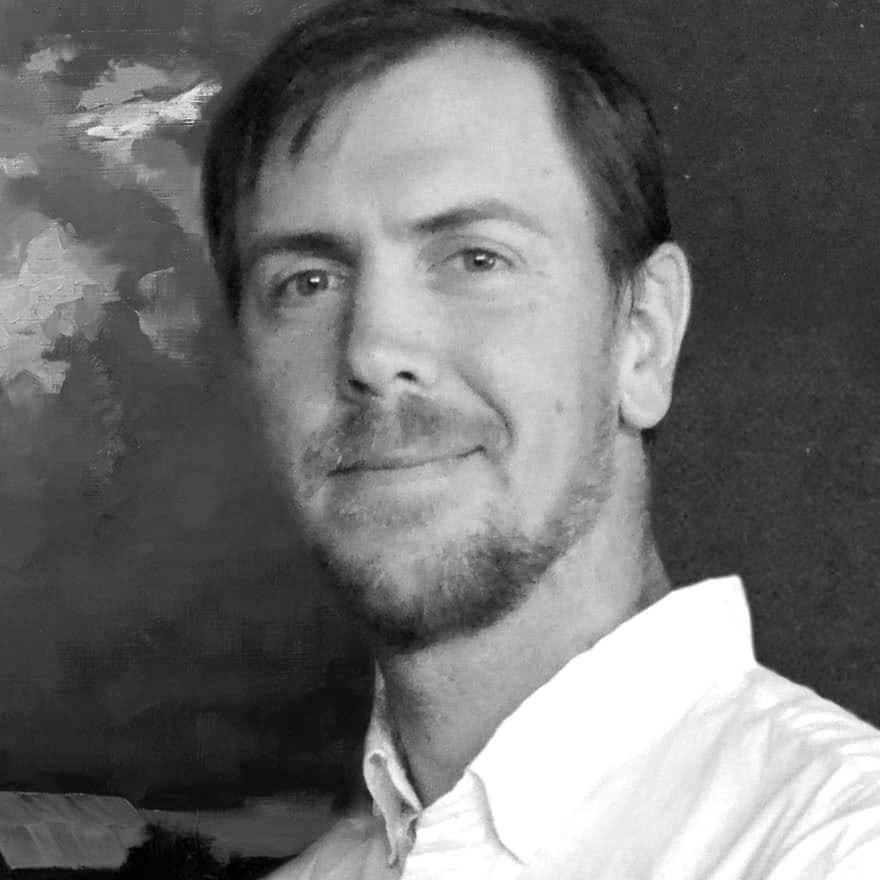 Marc Anderson was born and raised in the small, rural town of Wild Rose, Wisconsin. He and his three brothers spent the majority of their youth exploring the Wisconsin countryside, which fostered a deep appreciation for the outdoors and a kinship with the natural world.
Marc developed an aptitude for drawing and painting early in his life and pursued a degree in illustration at the University of Wisconsin-Stout. While attending Stout, he began working for a handful of regional and national publications on a freelance basis. He followed this career trajectory for several years until—almost by accident—he discovered the mysterious world of plein air painting. With this newfound passion, Marc said goodbye to the drafting table in favor of the outdoors in which he had grown up. Painting en plein air was the catalyst that began Marc's journey into fine art painting.
A perpetual student of art, Marc has continued to study, learn, and hone his craft as a representational painter. As Marc's love for representational painting expanded, so too did his list of professional accomplishments. His work has been accepted into prestigious shows around the country and has garnered awards from Oil Painters of America exhibitions, national juried plein air events, and fine art shows. In 2021, he received the Dorothy Driehaus Mellin Fellowship and Artist Choice Award at the OPA National Juried Exhibition.
Marc currently resides in Wauwatosa, Wisconsin with his wife Anna and studio cat, Frankie.