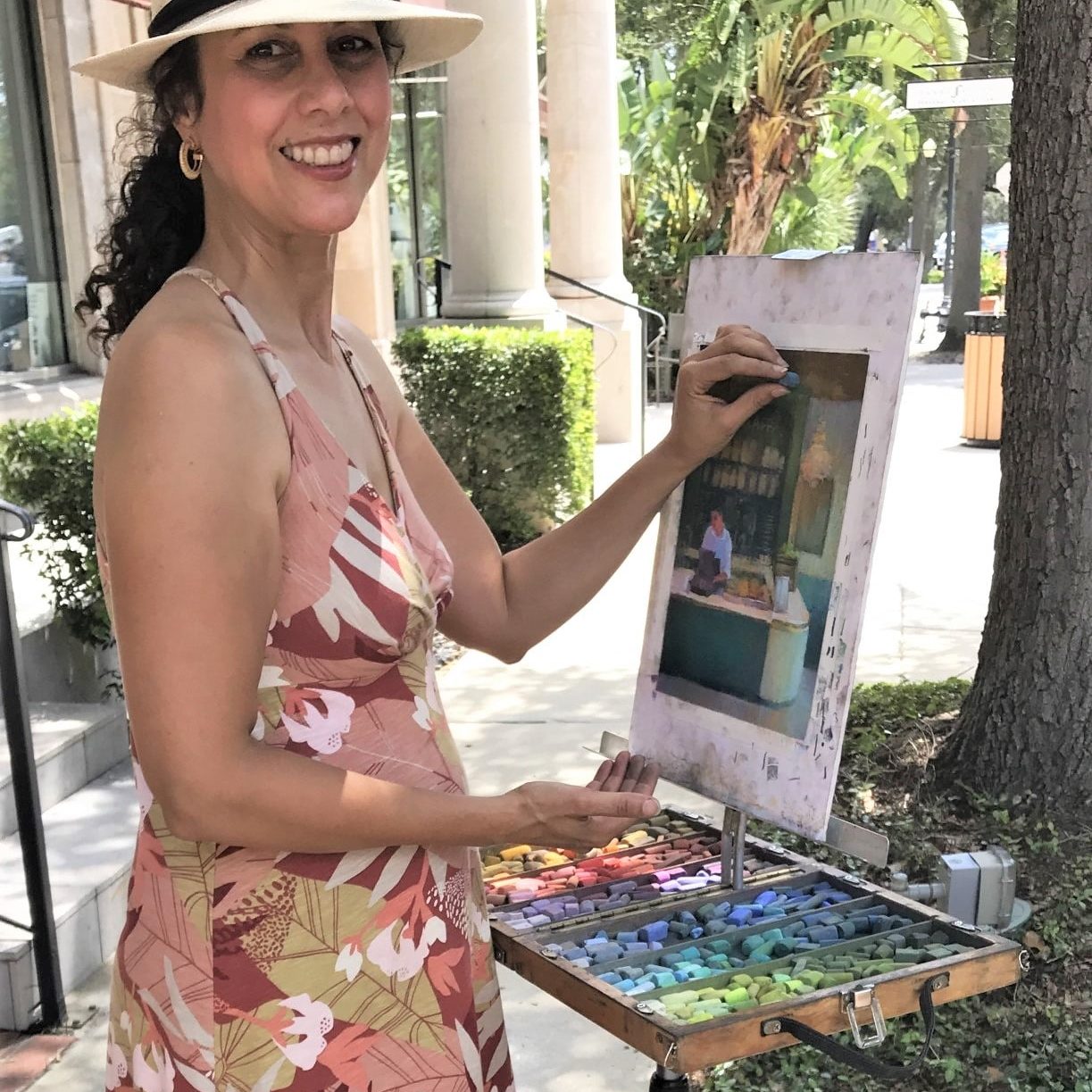 Award-winning artist Orit Reuben is an impressionist pastel painter. Born in Israel to a family of artists, Orit is greatly influenced by her late grandfather, who was also a painter. As a child, she painted at the side of her mother, who still paints.
​Orit is inspired by the beauty of nature and loves to paint outdoors where she can truly experience her surroundings. She draws inspiration from light effects and loves to observe how objects are illuminated. Her paintings often depict glow and intense light. Orit prefers to paint on sunny days, which are plentiful in Florida, where she currently resides. Her innate sense of color results in playful and inventive color pallets.
In her previous career, Orit was an interior designer, which is why she often includes structures in her paintings. She finds compositional balance in the combination of the linear geometry of buildings and organic plant shapes.