Lighthouse ArtCenter Call to Artists
3-Wings Visiting Artist Fellowship

The purpose of the 3-Wing Visiting Artist Fellowship is to provide work compensation for an established artist in the ceramics field to visit the Lighthouse ArtCenter Ceramic Studio over a 2-week period. The funding is through an endowment made by friends of the school, whose workshop experience with visiting artists inspired them to create this opportunity for others.
Previous Artists of The 3-Wings Fellowship
Crista Ann Ames
Crista Ann Ames is a Resident Artist and Ceramics Studio Manager at Gallery One Visual Arts Center in Ellensburg, Washington. Raised on a small hobby farm, she often draws on her own experiences to explore pastoral life, animal husbandry, women's craft, and fertility.
​Crista received a Bachelor of Fine Arts in Ceramics with a minor in Art History and Disability Studies from Washington State University. She went on to attend Utah State University for Post Baccalaureate studies in Ceramics. While receiving her Master of Fine Arts degree from the University of Montana, she began studying dance and movement to help inform the way she sculpts the figure.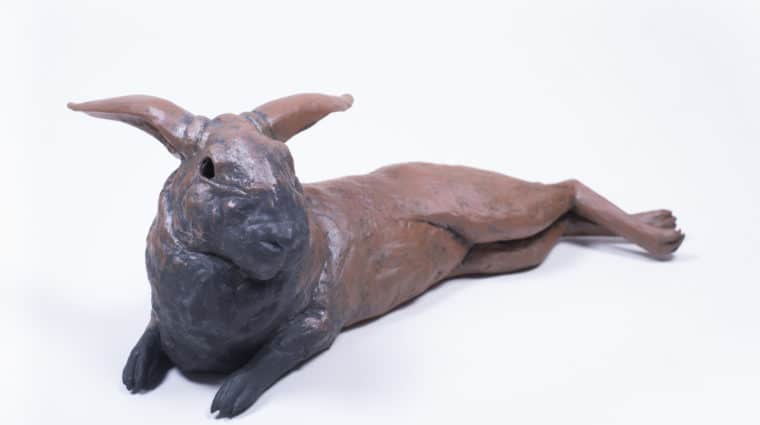 Adrienne Eliades
Adrienne Eliades is a studio potter and educator living in Vancouver, Washington. She earned a B.A. in Studio Art from the University of North Carolina at Wilmington in 2008 and an MFA from University of Florida in 2016. Adrienne has been artist-in-residence at Ash Street Project in Portland, Oregon, Guldagergaard International Ceramic Research Center in Denmark and the Bright Angle in Asheville, North Carolina. Her works and writing are featured in numerous publications including UPPERCASE Magazine, Craft in America, Ceramics Monthly and Pottery Making Illustrated. Ceramics Monthly named her an Emerging Artist in 2018. In addition to maintaining a vibrant studio practice, Adrienne is the HOT CLAY Program Coordinator for Idyllwild Arts Summer Program in Idyllwild, California and has presented over 20 workshops nationwide.
Adrienne's functional pottery performs within the considerable overlap of craft, art and design. Central to her process is creating porcelain pots with a sharp design sense that reimagine function, inviting use in interesting ways. She works in a variety of techniques including throwing on the wheel, slab, extruding and slip casting, usually in combination. To the three-dimensional surfaces I apply color and pattern. Her surfaces call to mind associations of confetti, candy and games. These marks of celebration invoke an attitude of enjoyment for the present moment.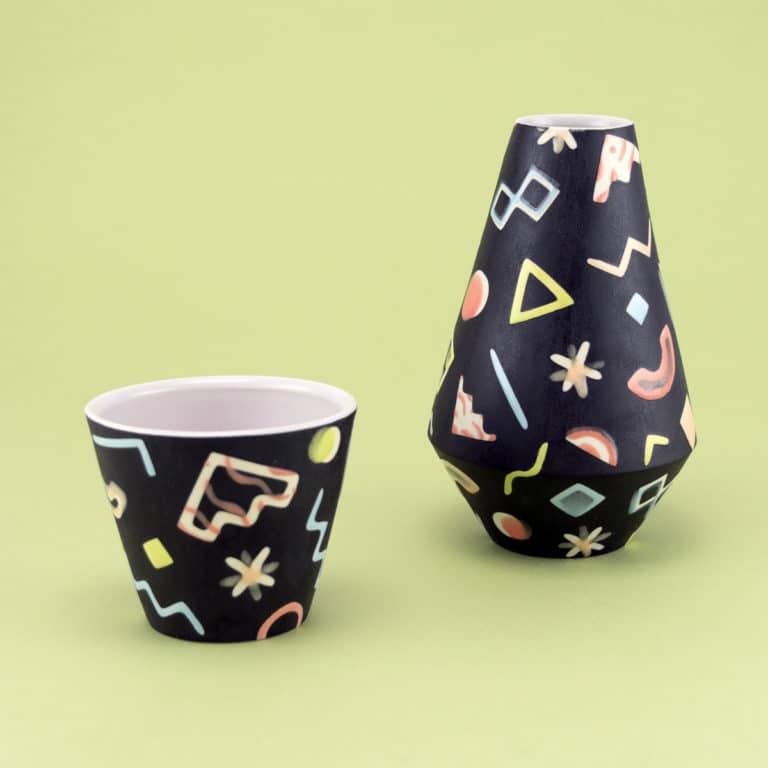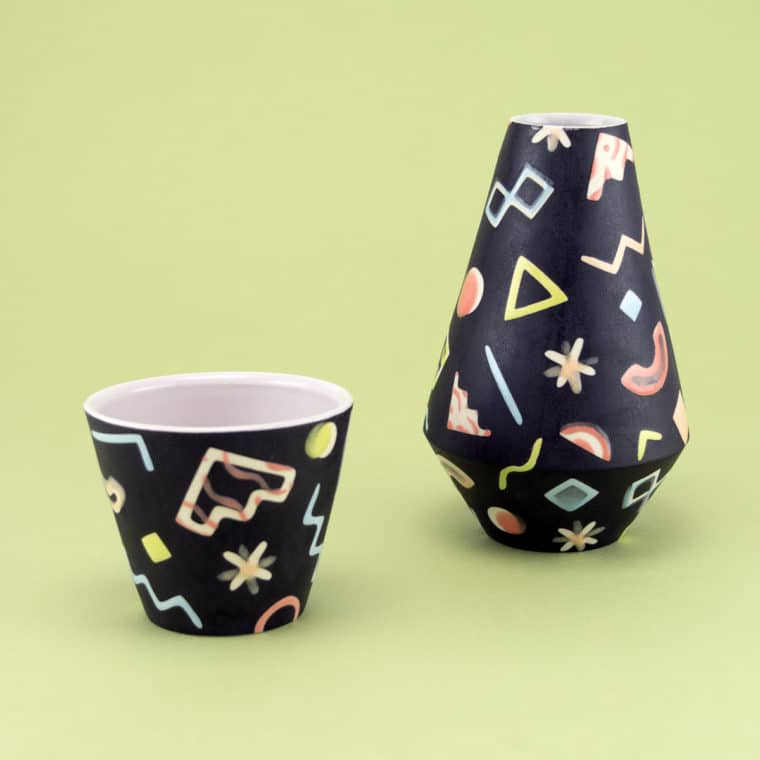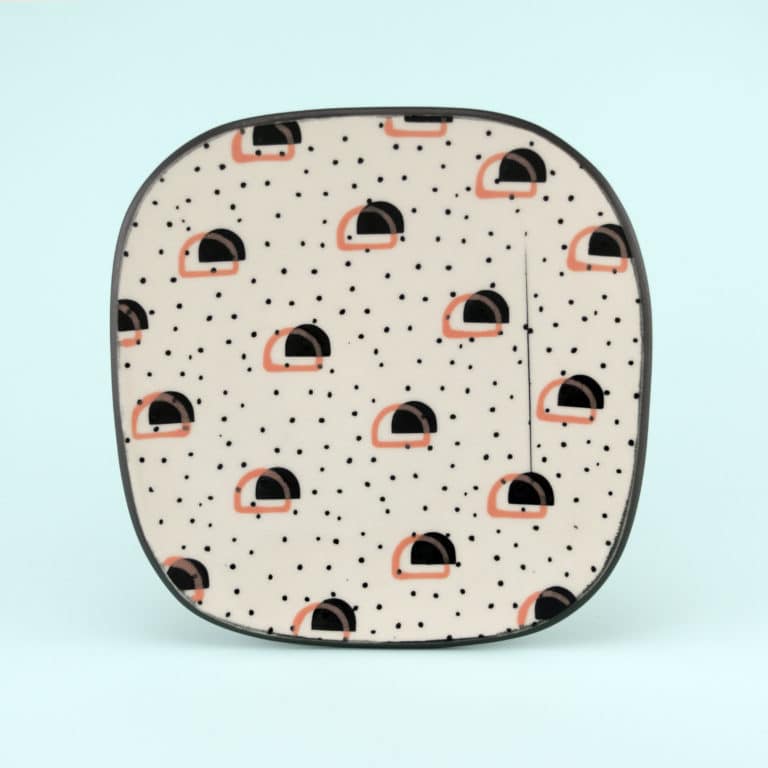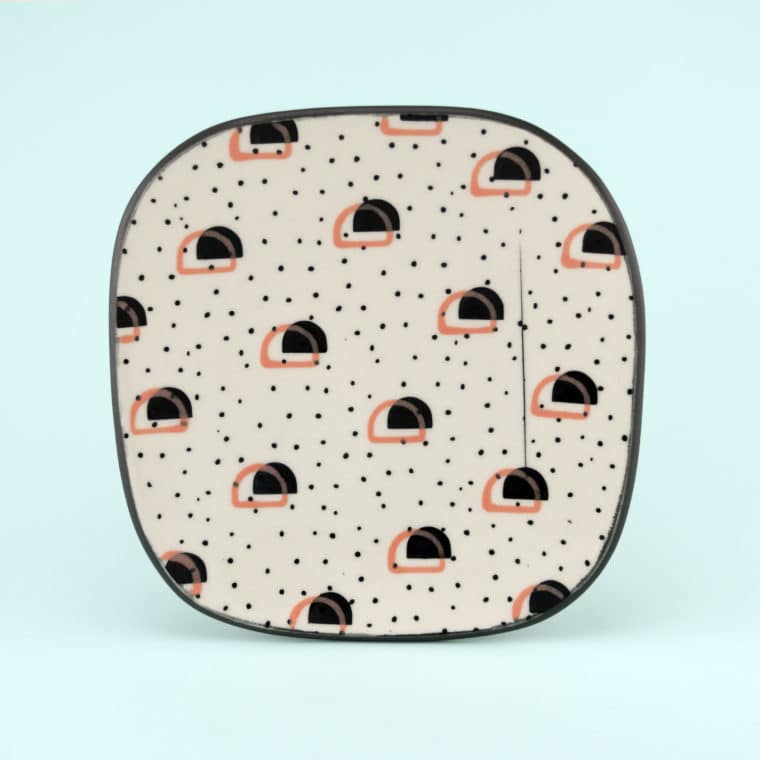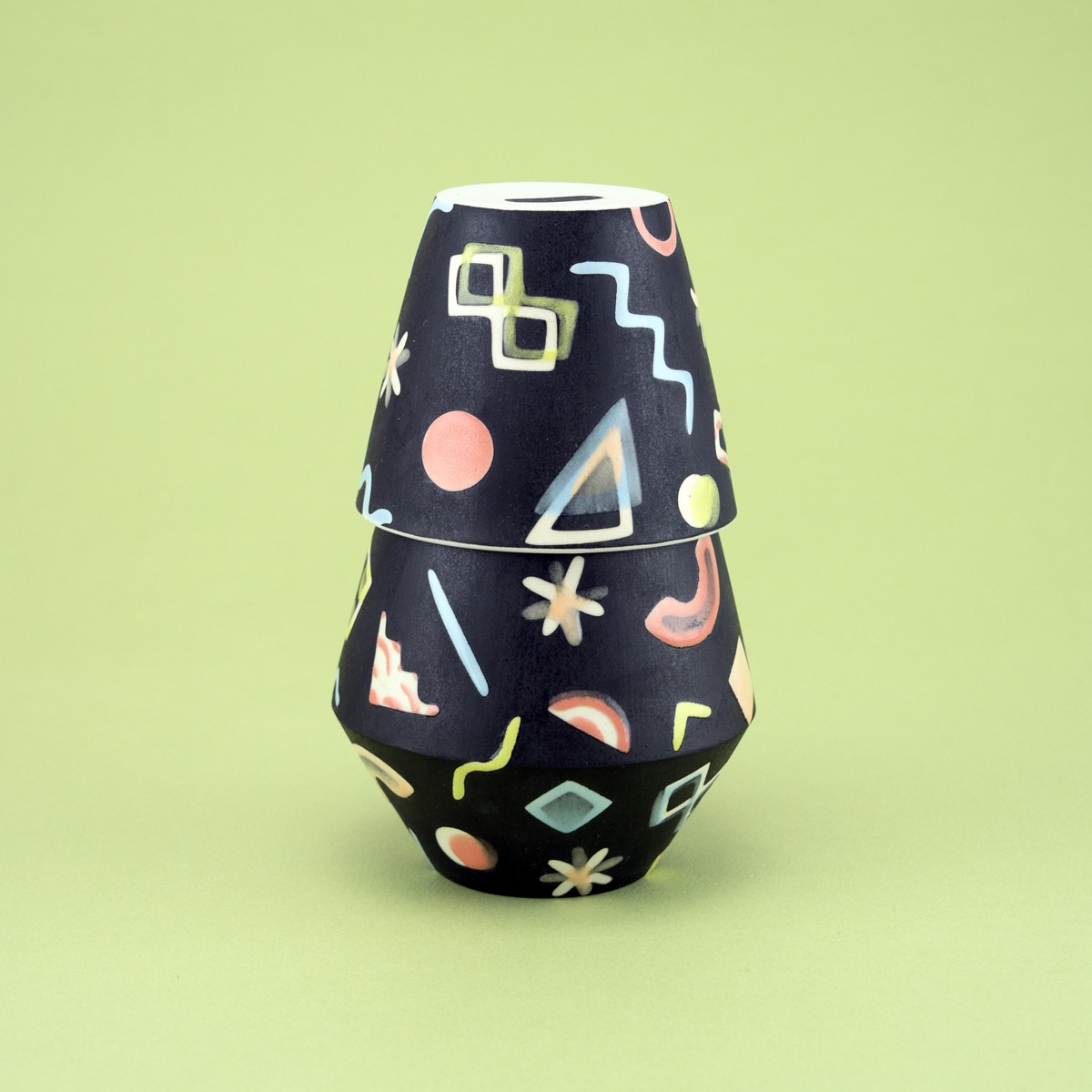 Samantha Briegel:
Sam Briegel (she/her) is an artist and educator working primarily with porcelain and uses multimedia materials and techniques to create her functional work. She received her Bachelors of Fine Arts from the University of Tennessee-Knoxville and her Masters of Fine Arts from Ohio University in Athens, OH. Briegel has completed residencies at the Clay Studio of Missoula, District Clay Center, and Baltimore Clayworks. She has shown her work and given workshops across the country. Recently, Briegel has been a represented artist at the prestigious Smithsonian Craft Show as well as the American Craft Made Show in Baltimore. Sam is regularly a part-time faculty member at the Maryland Institute College of Art in Baltimore. She currently works out of a home studio in her farmhouse outside of Baltimore City. Her work is inspired by clothing and the relationships between clothing and the female presenting body. Bodies and vessels share a vocabulary that she uses to carry her concepts for the functional works she creates. Her unique process reclaims the identity of clothing objects through their pattern and texture that are no longer needed or wearable. Briegel's work combines multiple techniques such as slab building, casting, throwing, and monoprinting.