January 26 – March 10, 2021
Lighthouse ArtCenter opens the 2021 season with Soul on Art: Ghosts of Africa, from January 26 – March 10.
The Lighthouse ArtCenter is honored to display evocative artworks showcasing the personal experience and cultural heritage of these artists, whose work is held in institutions like the Metropolitan Museum of Art, the Solomon R. Guggenheim Museum, and others. The list on exhibition reads like the who's who of painters, sculptors, and multi-media black and brown artists in the world today, including Nick Cave, Leonardo Drew, Ellen Gallagher, Adam Pendleton, William Kwamena-Poh, Ransome, Kara Walker, and Purvis Young. While some of the pieces are on loan from private collections, many are available for purchase.
"Henry James said it best - 'It is art that makes life, makes interest, makes importance, and I know of no substitute for the force and beauty of its process.' I hope you'll make time to experience the force and beauty of the work in this 2021 opening exhibition in our new state-of-the-art gallery at Lighthouse ArtCenter."
-          Janeen Mason, Curator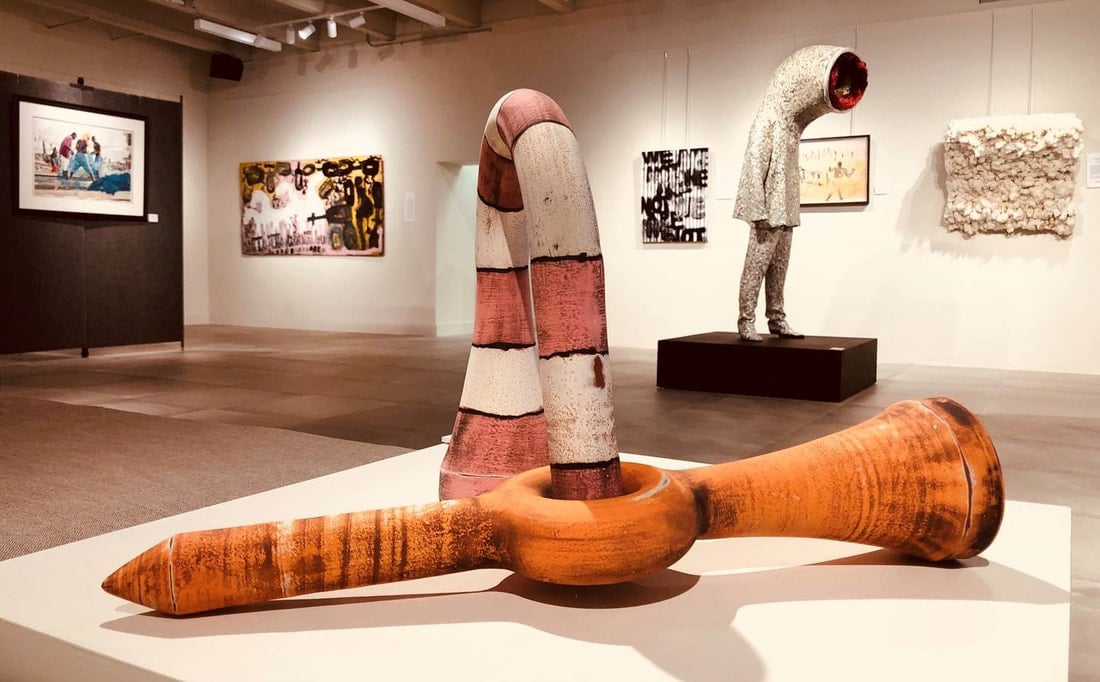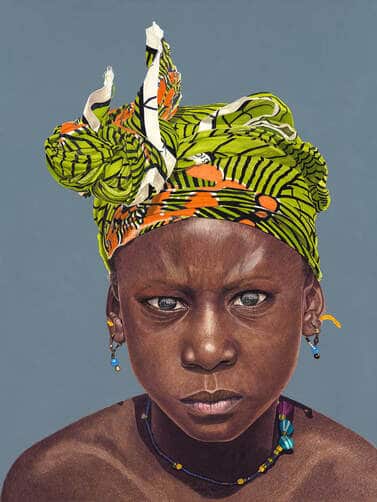 William Kwamena-Poh (born in Ghana, West Africa, 1960) returns to the home he left 40 years ago to photograph contemporary scenes that captivate him.  When he returns to Savannah, Georgia, and his upstairs gallery, Kwamena-Poh illuminates these proud descendants of the African diaspora; sunlight plays across the dark backs of muscled fishermen, women rest in quiet contemplation, and the atmosphere of the bustling market nearly crackles under his brush strokes. (Ghana was one of the four horrifically significant points of debarkation for slaves crossing the Atlantic Ocean during the middle passage.) His work evokes a deep response to this place and these people who have historically been disenfranchised. Kwamena-Poh's powerful art connects us across our cultural differences.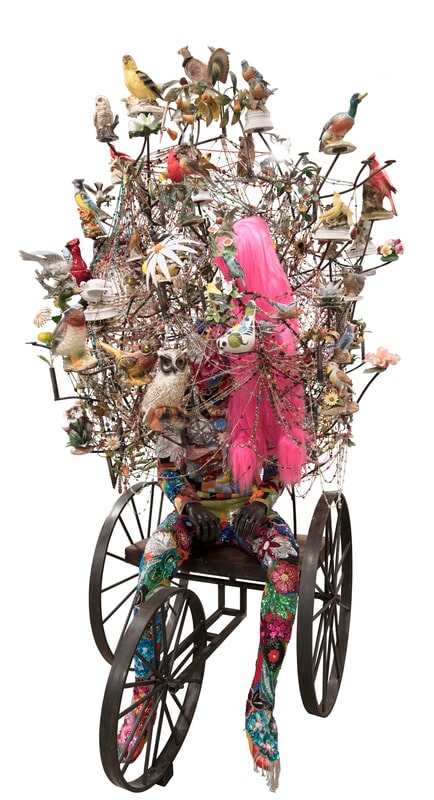 Nick Cave, (born February 4, 1959, Jefferson City, Missouri, U.S.), is an American artist best known for his wearable mixed-media constructions known as Soundsuits, which act simultaneously as fashion, sculpture, and noisemaking performance art.
Cave began exploring fiber arts and fashion while attending the Kansas City Art Institute. During his time there, he also studied with Alvin Ailey's modern dance company, initiating his active interest in constructing a bridge between dance, fashion, and art. He earned a master's in fine arts at the Cranbrook Academy of Art in Bloomfield Hills, Michigan, and later became chairman of the fashion design program at the School of the Art Institute of Chicago. Throughout his career, Cave made use of found and ready-made materials to reference cultural, political, and autobiographical issues. On loan from the collection of Beth Rudin DeWoody.
- Britannica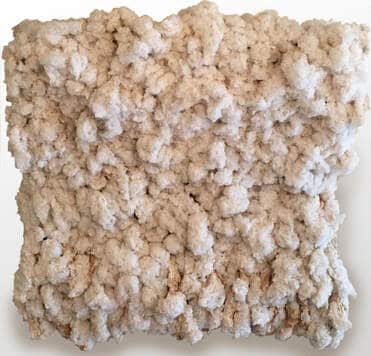 Leonardo Drew (born in Tallahassee, Florida, 1961) was raised in the projects of Bridgeport, Connecticut, where the city dump was the only view from his living room window. This inauspicious beginning gave rise to a spectacular career. His works are part of several major collections, including the Metropolitan Museum of Art, NY; The Tate, United Kingdom; The Solomon R. Guggenheim Museum, NY; Hirschhorn Museum and Sculpture Garden, Smithsonian Institution, Washington, D.C., Harvard University, Cambridge; and more.
New York Times art critic Roberta Smith describes Mr. Drew's large reliefs as "An endless catastrophe seen from above."
On loan from the collection of Douglas B. Andrews.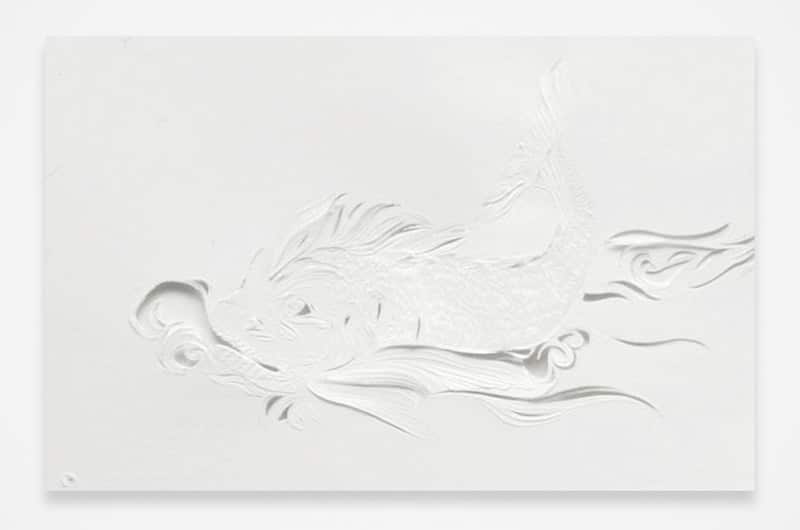 Ellen Gallagher (born December 16, 1965, Providence, Rhode Island), is an American abstract painter and multi-media artist with a unique education and work history.  She attended a Quaker college preparatory school and entered Oberlin College in Ohio at the age of 16.   Instead of finishing at Oberlin (where she studied writing), she joined a carpenter's union in Seattle. After a five-year sabbatical, she earned a fine arts degree from the Museum of Fine Arts in Boston in 1992.
By the time she was recognized as an artist of significance, she had worked in Alaska and Maine as a commercial fisherman.  At thirty years old, she had already shown in Gagosian Gallery in New York, Mary Boone in Soho, and Anthony D'Offay in London.
While both of Gallagher's parents were born in America, her mother's family was from an Irish Catholic background and her father's was from Cape Verde, in Western Africa.  This multi-ethnic legacy and her unique education combine to explain her fascination with history and race, along with elements of poetry and pop culture.  Her innovative use of materials include paintings, works on paper, film, video, and even a variation on scrimshaw by carving images into the surfaces of her mixed media works.
Ellen Gallagher's works have been shown around the world in institutions such as the Tate Modern in London and the Whitney Museum in New York.  She currently resides in Rotterdam, Netherlands.
On loan from the collection of Laura W. Evans
** Wikipedia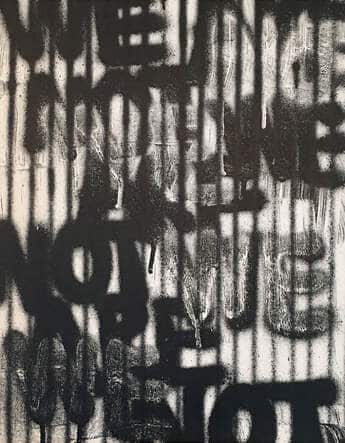 Adam Pendleton (born 1984, Richmond, Virginia) maintains an interdisciplinary practice in the arts, which has taken his work to the Museum of Modern Art, the Whitney, the New Museum, and various international shows, including one at the Palais de Tokyo in Paris.  Twice, Forbes magazine has featured articles on his combined painting, silkscreen, collage, video. and performance pieces in their "30 Under 30" list.
Pendleton signed with Pace Gallery at the age of 28, the youngest artist since the 1970s to do so.  In the fall of 2012, his first show with Pace was at the Soho London branch.  His art is also held in the collections of celebrities, which include Steven A. Cohen, Leonardo DiCaprio, and Venus Williams.
On loan from the collection of Douglas B. Andrews.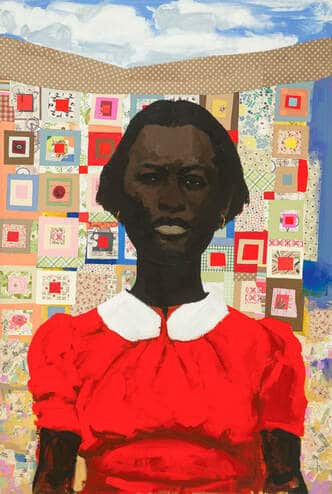 Ransome (born in North Carolina, 1961) traces his lineage from the middle passage through sharecroppers in the American South to the northern cities of the east coast.  His work reverberates with symbols of the racial, economic, and political experiences of people who have been historically marginalized.  Incorporating materials at hand, he paints, assembles, collages, and creates art that resonates with the rhythm of R&B, commemorates the spontaneity of hip hop, and celebrates the inherited inventiveness of the quilters of Gee's Bend. He explores the struggle and hope, the pain and joy of his ancestors, and the larger social narrative of culture in the today's black community.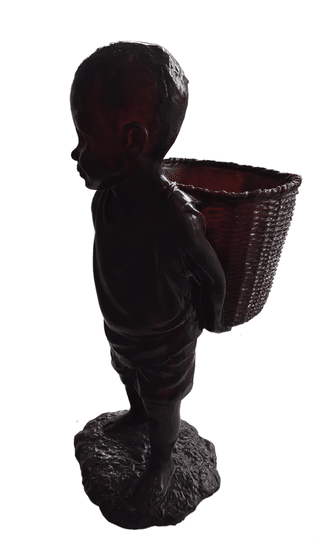 ​Kara Walker (born Stockton, Ca, 1969) was one of the youngest people to receive a MacArthur fellowship at the age of 28.  She was listed as one of Time Magazine's 100 Most Influential People in the World, Artists and Entertainers in 2007.  In 2012, she was elected to the American Academy of Arts and Letters. A multi-disciplinary artist, she works in black cut-paper silhouettes, mixed media paintings, and sculpture.  Walker's work is known for the unflinching exploration of identity through race, gender, and violence. Her work entitled the Marvelous Sugar Baby installation at the old Domino Sugar Factory Warehouse catapulted her to worldwide recognition.
On loan from the collection of Douglas B. Andrews.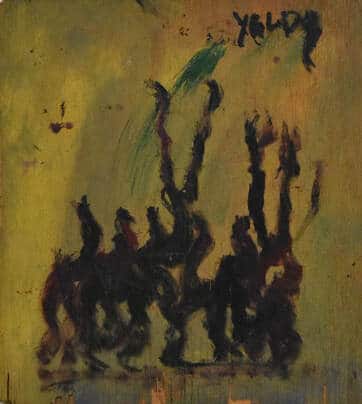 Purvis Young, "Warriors in the Night," 15" x 15", Mixed Media on Wood Panel
​Purvis Young (1943 – 2010) grew up in Overtown, a historically black neighborhood in Miami once known as "the Harlem of the South." The area was devastated when Interstate 95 was built right through it as part of urban renewal efforts of the 1950s and '60s. Released from prison in 1964 after serving three years for breaking and entering, Young could be seen working near the highway in paint-splattered clothes, his outfit sometimes topped off with a beret. Neighborhood men would scrounge scraps of plywood for him to use as canvases, and firefighters who were painting hydrants would bring him what was left in their buckets.
Young made thousands of paintings during his lifetime, and his midcareer selection of about 100 pieces - which was grouped by motif: "Warriors," "Drugs," "Holy Men and Angels" - became the most highly collectible. Perhaps the most famous painter to ever come out of Florida, Young depicted the struggles and joys of Miami's poor black community and was branded an "outsider artist." His work is in the collections of New York's Metropolitan Museum of Art and two Smithsonian museums. Lenny Kravitz, David Byrne, and Jane Fonda are all professed fans.*  Named to the Florida Artist Hall of Fame posthumously in 2018, Mr. Young's work was represented in 2019 at the Venice Bienalle.**
* From Wikipedia
** From The Washington Post
You may wonder how work of this caliber finds its way to the Lighthouse ArtCenter in the Village of Tequesta, which is home to only 7,000 inhabitants?  The ArtCenter's Honorable Chairman of the Board is the grandson of Solomon R. Guggenheim, our Board of Directors is actively involved and generous with their time and resources, our CEO spent 38 years devoted to wealth management, our curator is involved in the arts at the state and local level, our staff is made up of dedicated professionals, our patrons are generous with the loan of significant pieces from their private collections, and our community within a fifty mile radius is actively engaged with our classes, workshops, and exhibitions.
"We stand on the shoulders of giants," says Janeen Mason, Curator.  "Fifty seven years ago, a group of artists banded together to create the ArtCenter in order to provide arts and culture to the local population. Fast forward to 2020, during COVID, and our art classes migrated from in-person to interactive online classes, where students found creativity and camaraderie in a welcomed break from isolation." "Although the gallery had to close, the Board of Directors took the opportunity to completely reinvent the existing space with an all-new gallery and 2D Studio." Said Nancy Politsch. "We are proud to participate in this next chapter of the Lighthouse ArtCenter's history."