Download and color these beautiful drawings from Life with Lilly, color your favorite ones, and bring them with you to Lighthouse ArtCenter on June 2, 2023, 1 - 3 pm.  Books will be available for purchase and  Lilly Leas Ferreira, the author (and Lilly Pulitzer's granddaughter) will even sign one for you.  We will select the coloring pages award winners with Ms. Ferreira that afternoon. You must be present to win.
Lilly Pulitzer Print Studio Painting Raffle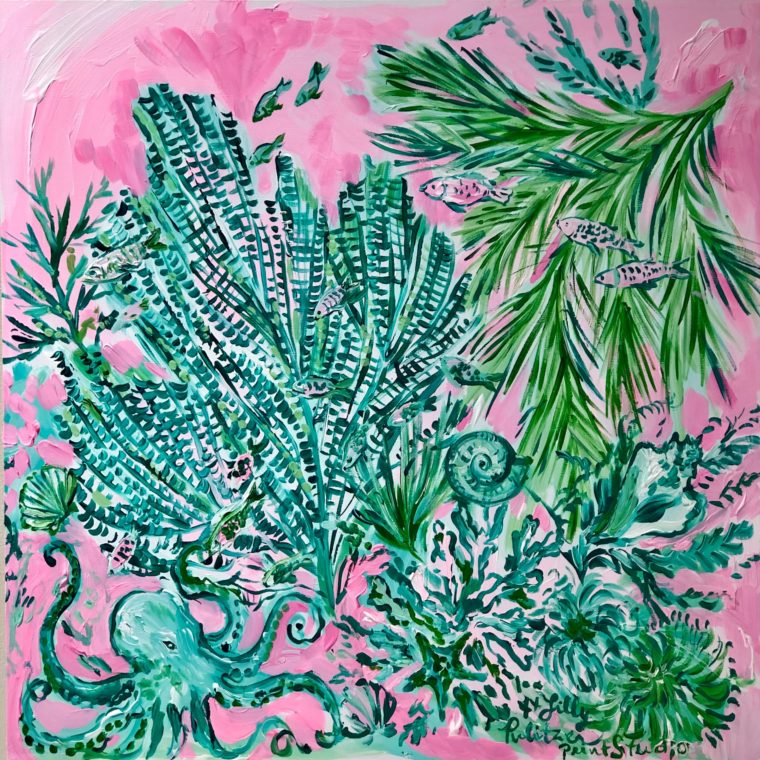 Only $10 a raffle ticket for this original artwork. Painted especially for Lighthouse ArtCenter by the illustrator of Life and Lilly, written by Lilly Leas Ferreira. Drawing will be held on August 5, 2023. You do not need to be present to win. Call (561) 746-3101 or click the button below to purchase tickets.
Lilly Leas Ferreira is a fourth-generation Palm Beach local and granddaughter of fashion designer, Lilly Pulitzer Rousseau. In early 2020, Lilly wrote Life and Lilly: A Palm Beach Adventure as a love letter to her hometown. Inspired by her mother and grandmother, and dedicated to her daughters, the story captures Lilly's memories of growing up on the Island and the feelings of adventure and community that she hopes to pass down to the next generation.
Lilly is also a real estate agent in Palm Beach and when she's not working, she's spending as much time in the ocean with her family and friends as possible.
In honor of her grandmother, Lilly is donating 10% of the profits from the sale of her book to animal rescue organizations.