LIKE MIND: January 19 - March 1, 2023 
Opening Reception: Thursday, January 19, 2023, 5-7 pm 
Jason & Friends Concert:
Friday, February 10, 2023, 7-9pm SOLD OUT

Saturday, Feb. 11, 2023, 7-9 pm SOLD OUT
Energy and inspiration fill the galleries when Jupiter Island residents Jason Newsted and Nicole Newsted return to Lighthouse ArtCenter in Tequesta with LIKE MIND, an art exhibition displaying a wide range of their individual styles featuring over fifty large and small-scale paintings.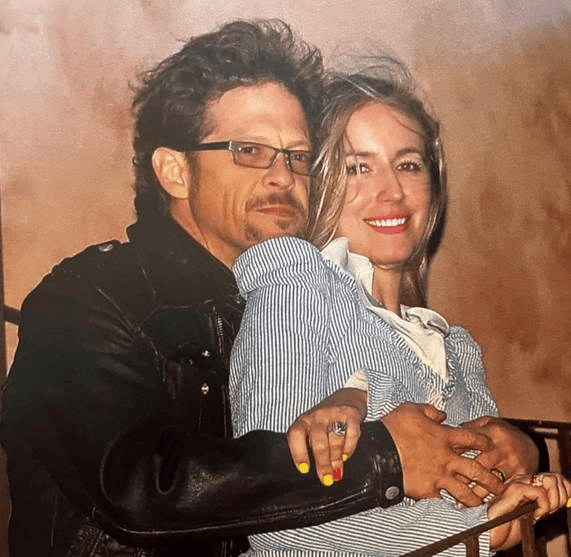 Jason Newsted and Nicole Newsted
Jason says, "Mending from disjointed pandemic years, we re-connect in LIKE MIND to share again. These images built from opposite influences and common attractions bring us closer, it's a selection of bright and previously unseen works developed and created through our journey together."
Jason Newsted, an American musician, toured as bass guitarist with the world's biggest heavy metal band, Metallica, for 15 years at the height of their fame. 55 countries, 6 Grammy awards, and a member of the Rock and Roll Hall of fame. He stood on stages in stadiums filled with thousands of screaming fans, his fingers electrified, his brain on fire, and in country after country, night after night, he held nothing back. Jason Newsted gave his all. He left everything on stage.
This is what Jason Newsted brings to his artwork. The man is brave enough to bare his soul, unfiltered. With riotous energy and bursts of paint, working in a stream of consciousness, he covers each painting in layers; words, meaningful symbols, and fields of color. He leaves everything on the canvas.
Nicole Newsted, a classically trained artist, was discouraged by her professors when she painted hyperrealism. But her calm independent spirit drove her to hold her course until she was satisfied. Dedicated and intuitive, Nicole developed her own, clearly identifiable, style. She graduated to brilliant washes of color in her underpaintings covered with luscious brush strokes in glorious technicolor. Her work explores each of her subjects with an open mind and a confident technique.
At first glance, the uninitiated might see her pieces as playful and light. They are but look a little deeper and you'll uncover memorable biases of childhood, unspoken expectations of society, and the deconstruction of characters represented today on social media and reality TV.
Slow down, breathe, and open your mind as you turn these pages. When you look at this work, shown together, you'll see evidence of Jason and Nicole's perfect harmony. You'll see their LIKE MIND.
Janeen Mason, Curator
Lighthouse ArtCenter
Like Mind is sponsored by First Republic Bank, iHeart Radio, and Jupiter Magazine.
The Opening Reception on January 19 is sponsored by Meyer Law Firm.