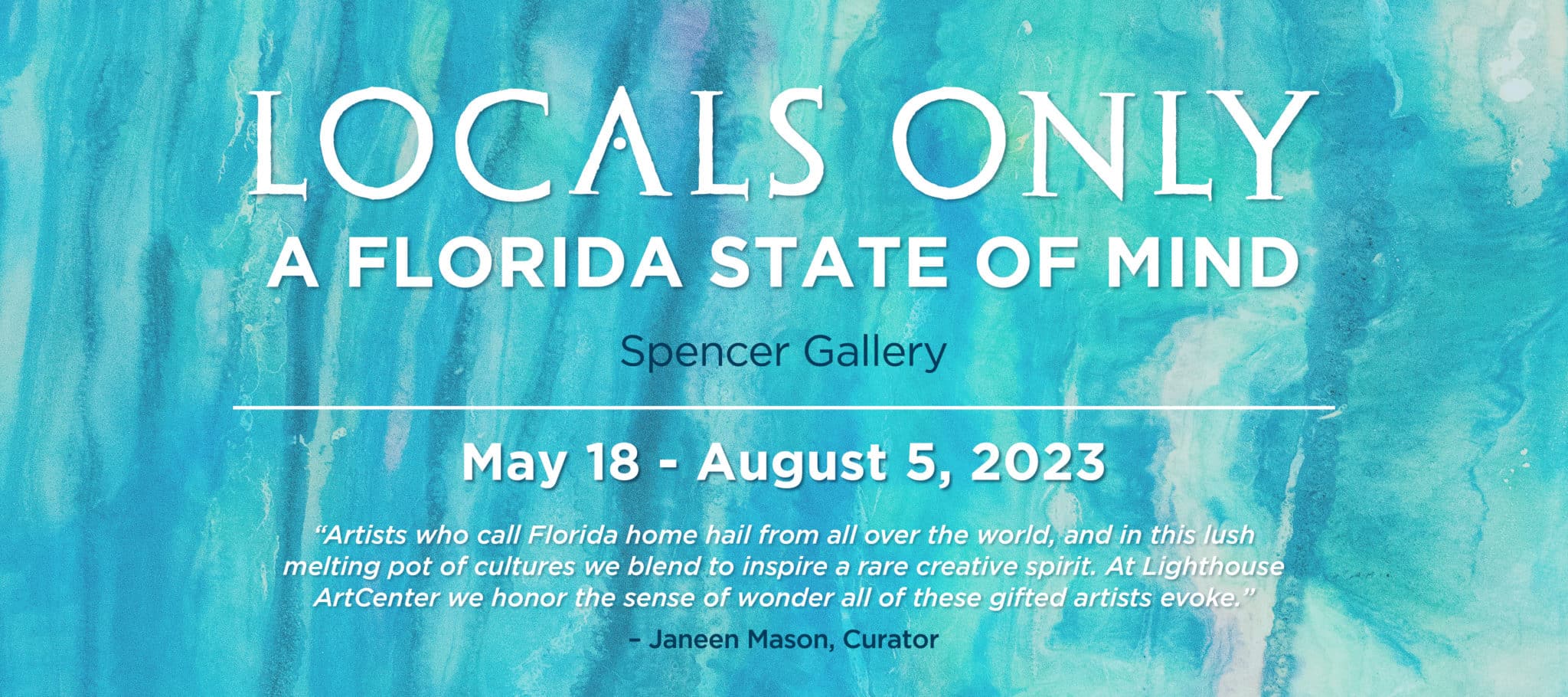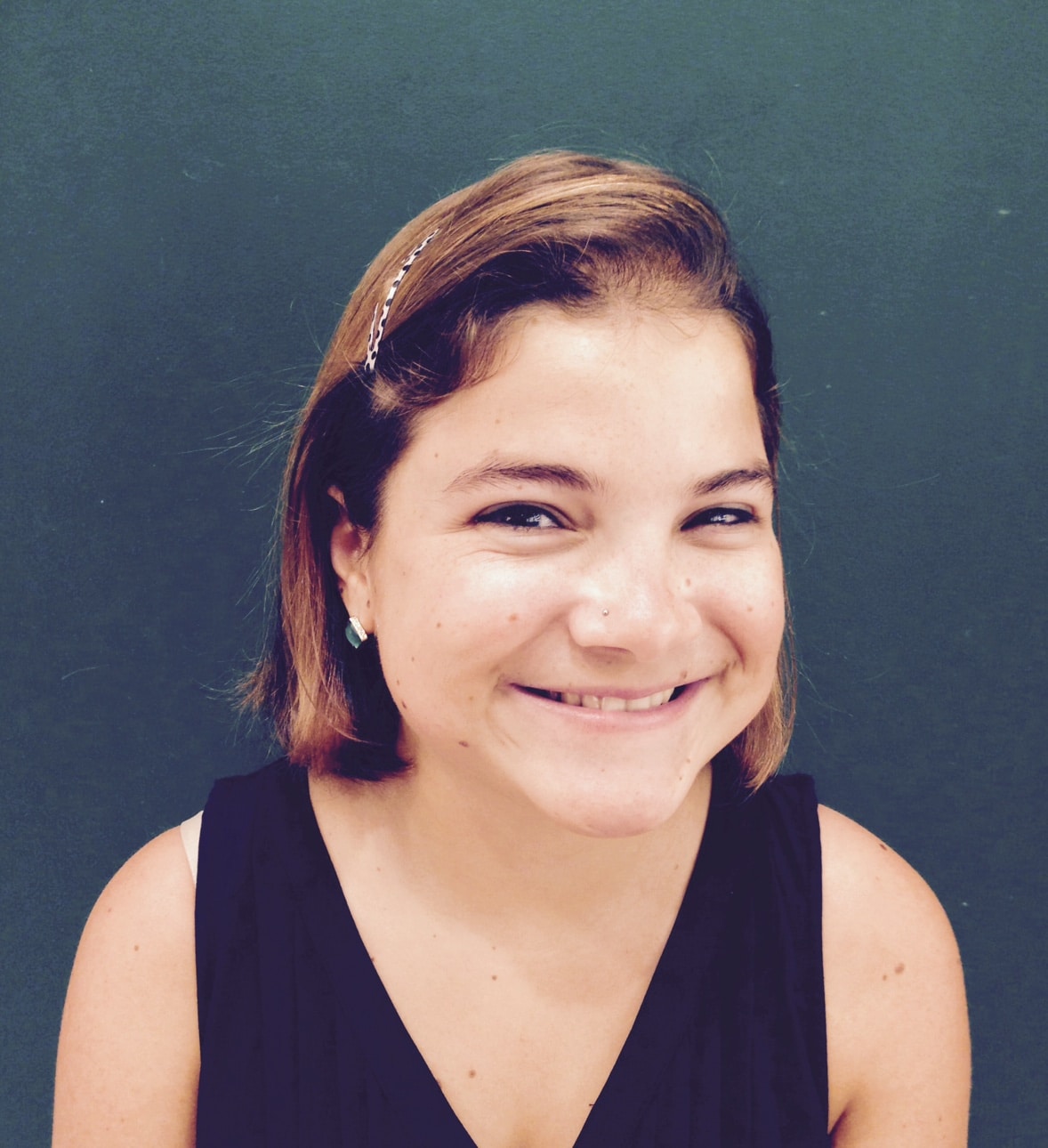 Amalia Mermingas
Amalia Mermingas, ceramics instructor at Lighthouse ArtCenter, began her artistic career in drawing and painting but quickly found a love for clay and sculpture. Growing up in Athens Greece, her curiosity for all things ancient and mysterious came at a young age. She earned a BFA in Fine Art and a BA in Art History from Florida Atlantic University. More recently, she completed her MFA in Ceramics from the University of Tennessee, Knoxville. Her current works focus strongly on landscape, memory, travel, and the art of writing. This colorful and diverse coral reef was built by an equally colorful group of artists from the Monumental Sculptures class at Lighthouse ArtCenter. Driven by the important role coral plays in keeping our seas healthy, this installation reminds us of the delicate nature of our environment and our responsibility to protect the natural world.   
---
Marine Oasis
(Watch this space for a photo of this monumental cooperative 3D ceramic sculpture)
Cooperative artists include:
Marie Gillman
Kristin Hollander
Patricia Reagan
Linda Janney
Laurel Brower
Kay Coughlin
Sally Bliss
Suzanne Manzi
Karen Keenan
Marcia Beckman
Amalia Mermingas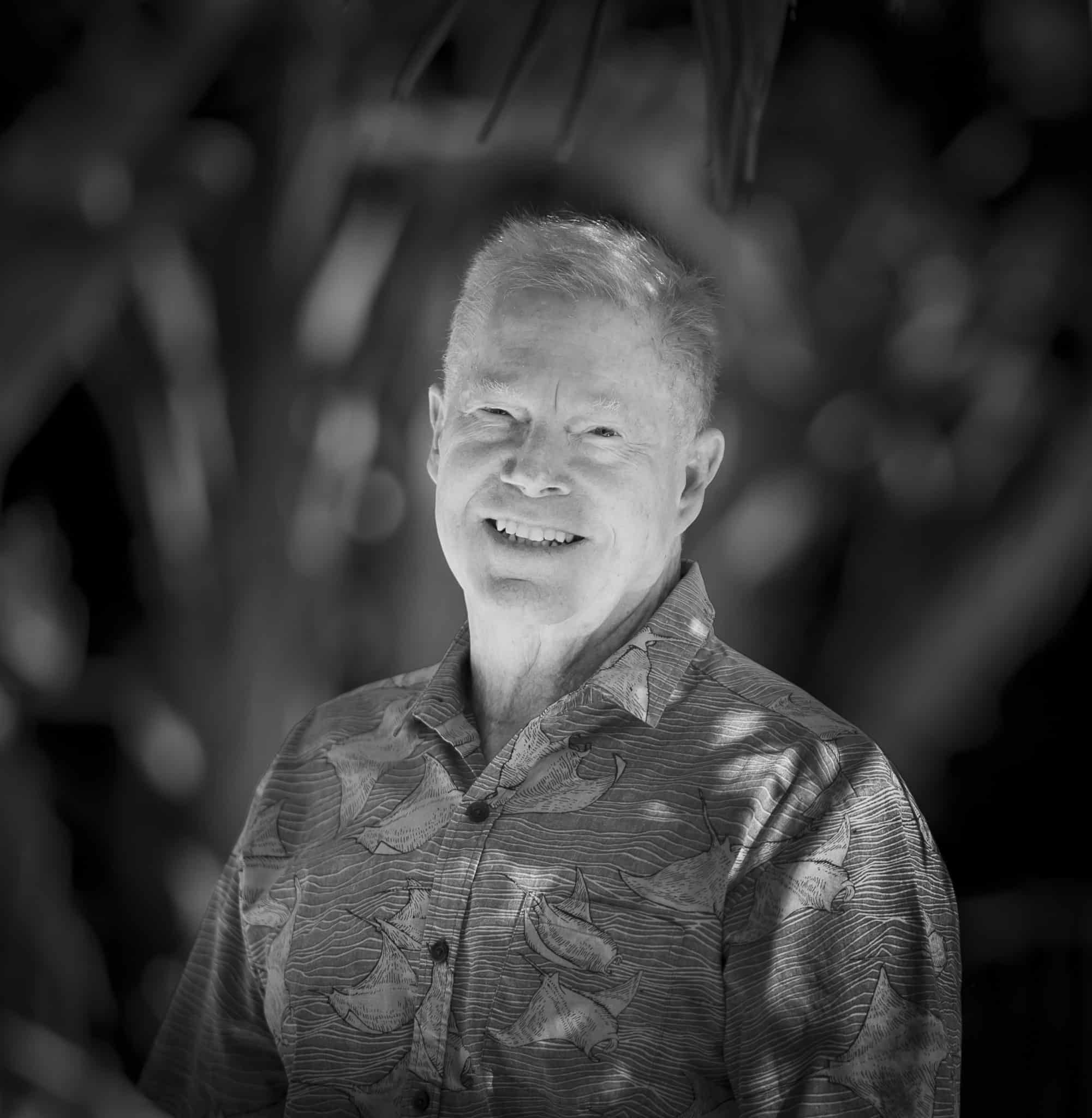 Bob Gibson
Tequesta, Florida
Bob Gibson teaches photographers of all skill levels the steps necessary to create professional wildlife and landscape photographs. He is a Nikon Professional Services member and a member of Professional Photographers of America.  He has won numerous national awards for both his landscape and wildlife photography.  Bob's photos have appeared in Photography, Sports, Audubon, and National Park magazines.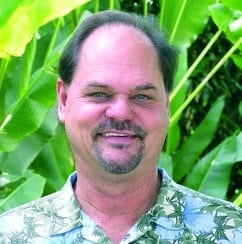 Dan Mackin
Hobe Sound, Florida
For over 40 years Dan Mackin has captured his memories of exotic trips and life in the Caribbean, South Pacific, Asia and the rainforests of the Amazon where he worked as a tour guide.
In 1971, Mackin began sketching and painting scenery while sailing down the West Coast of Mexico and Central America.
He says, "Everyone yearns to find their own peaceful paradise and escape the demands of today's hectic world. My paintings offer viewers a window into that place embodying the harmony between people and nature."
Dan and his best friend left Newport Beach, California, on a 24 foot sailboat with two surfboards, $234 between them, no motor, radio, navigation equipment or common sense and managed to reach El Salvador over a year later where their money ran out.  They sold the boat and crewed down to Panama.
After that, Mackin attended La Universidad De Las Americas, about 70 miles southeast of Mexico City, where he earned a B.A. in Creative Writing and an M.A in Intercultural Education. 
During the 70's and 80's he worked several mini careers while honing his skills as an artist and in 1989 pursued his true passion full time.  In honor of his many surf contest posters, he was inducted into the East Coast Surfing Hall of Fame.
From 2003 to 2008 he painted 8 collaborations with Brian Wilson of the Beach Boys, depicting his songs on canvas and in 2011 became a licensed Disney artist.
Today, he lives with his wife, Jeanne, their Irish Water Spaniel, Julia, and 5 birds in the beautiful tropical beach town of Hobe Sound, Florida.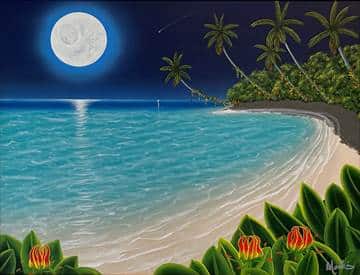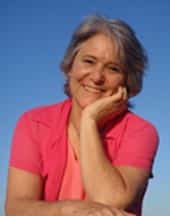 Julia Kelly
Stuart, Florida
A native of Provincetown, Massachusetts-historic art colony for talent such as Hans Hoffman and Eugene O'Neil-Julia grew up in an environment rich in subject matter and vivid light, inspired by a tradition of dedicated people whose names are now well known in the world of art.  Encouraged from childhood by artist-mother, Nancy Whorf Kelly and born a fourth generation artist, Julia's first instructor was Grandfather John Whorf, noted watercolorist.  She studied as a teenager with Leo Manso and Henry Kendal of Provincetown.  She received two scholarships to attend the Art Institute of Boston and afterwards taught at the Brookline Center for the Arts.
    Traveling and painting throughout Tuscany, Italy, France, Spain, New England and the Caribbean a few of her major exhibits include:  Aerial Perspective show, M.I.T. Cambridge, MA;  One Woman Show, Elliot Museum, Stuart, FL;  Four Generation Exhibit, Provincetown Art Association'  Generations in Art Exhibit, Center for the Arts, Vero Beach, FL and extensive one woman shows in galleries in Boston, Provincetown, Florida and Puerto Rico.  Her work may be seen in private and corporate collections on both coasts and in Canada.
    A member of two of the oldest recognized organizations dedicated to the arts, Julia's first show-in 1969, at the Provincetown Art Association-was at the age of sixteen.  She also has exhibited with many prominent Boston Painters in the juried shows at The Copley Society.
    Enjoying an impressionist's view of the world, she paints directly from nature and redesigns the ideas into large formats in the studio.  Julia utilizes both watercolors and oils, where drawing and composition and color all play key roles in her works that can range in sizes of ten feet or more.  Powerful compositions entice the viewer to linger in her Utopian vistas.  It is the excitement and the passion she feels for nature and for color against color that gives her paintings the lively quality they possess.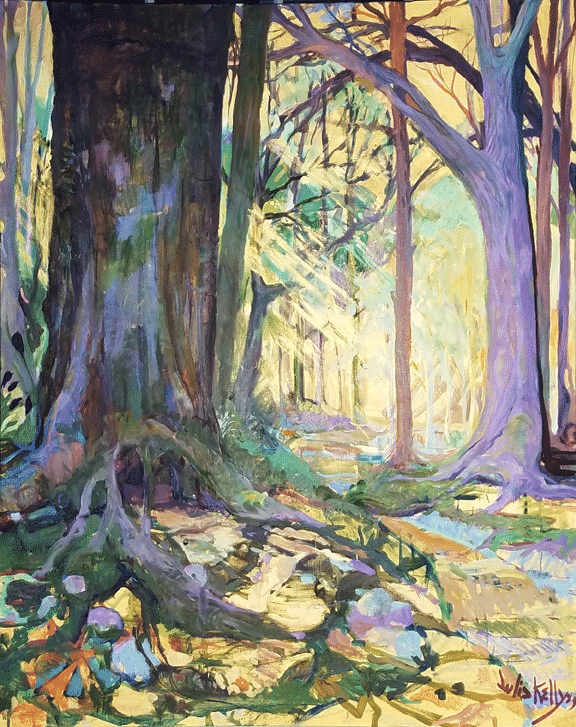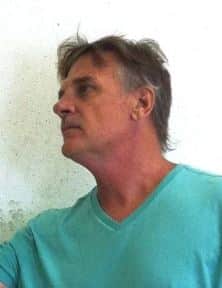 Ron Garrett
Artist/Educator/Printmaker
Ron Garrett has exhibited in numerous one-person and group shows over his 30-year art career – including his visiting artist sojourn to Bangalore, India, where he curated a touring international exhibition of American Printmakers.  He holds an MFA in Printmaking from Kent State University and a BFA from Guilford College.  He also studied drawing and painting at Ringling College of Art and Design.
"Through my art, I share my love for nature, the great outdoors, our fragile coastal ecosystems, marine heritage, and many shipwrecks and relics that lie buried along our historic South Florida waters," he says.
Pieces selected for this exhibit are from his 'Fish Tales' traveling show that spans several decades of Garrett's love of living by the coast, playfully reaching for the Beachcomber in all of us!  He cleverly uses traditional etching and woodcut approaches, infused with bits and pieces of satire. His love for the everyday 'fisher folk' and their lifestyles is apparent throughout his narrative storyboard etchings of life along the water's edge. Garrett's multi-media relief block storyboard style often depicts a "Pop" art approach, reminiscent of the days of Warhol, while his deeply etched images on zinc harken back to the days of Callot, Goya and Rembrandt.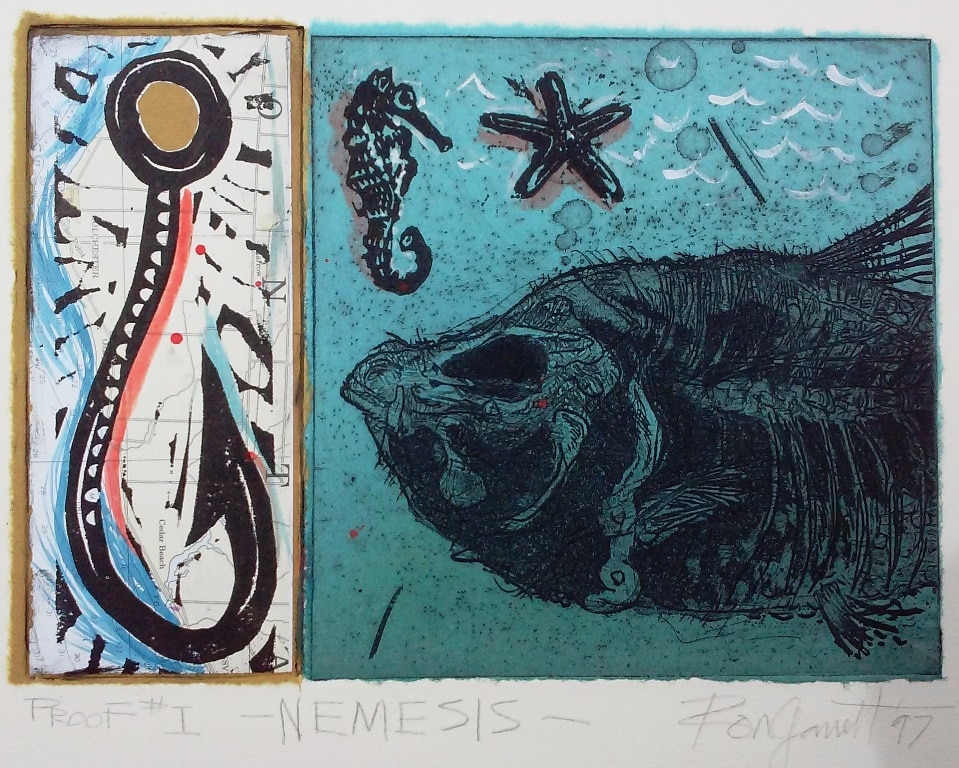 The Miami School Art Movement
The Miami School Art Movement Presents:
SUN, BEACH, WATER & SKY
In the continental United States, there is only one large urban area with reliable and consistent beach weather, and a matching lifestyle from October to May: South Florida.
Tourists, residents, and day trippers now take glorious communion with this phenomenal God and Man-made environment, and this fusion begs the narrative question… What brings the entire national and global marketplace to South Florida?
J. Steven Manolis decided one of the essential communicative answers to this would be an Art interpretation. A color-based thematic answer could be uniquely expressive and powerful for both artist and collector combined. South Florida becomes the urban epicenter annually because of the SUN, BEACH, WATER & SKY. This is the God-created magnet that brings everyone here to experience the unparalleled accompanying man-made 24-hour DNA lifestyle, which annually uniquely exists here from October to May.
In perhaps his pinnacle institutional art accomplishment, Manolis recently became the formally proclaimed Donald J. Kuspit Founder of The Miami School Art Movement (MSAM). In conjunction with Bruce Helander and municipal and private sources, Manolis intends to use this leadership position to introduce an entirely new and superior Art Model for undertaking Art in Public Places.
What better way to capture, express and communicate the South Florida paradise than an expressive color-themed art exhibition? Manolis Projects Gallery artists utilized exceptional combinations of blue and yellow, and unique interpretations of visual joy to express this natural phenomenon of the Sun, Beach, Water, and Sky.
Participating Artists:
---
Bruce Helander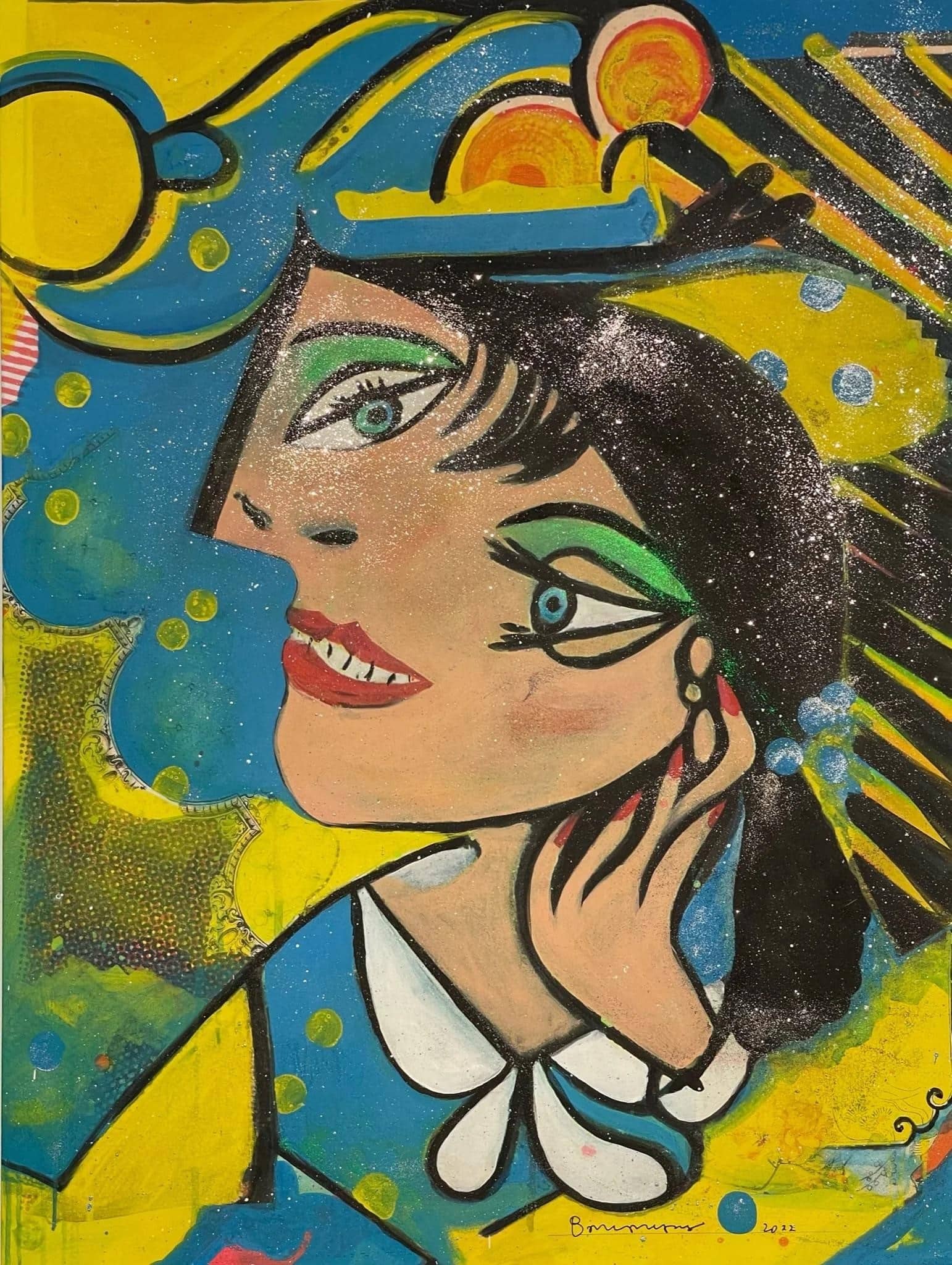 Bruce Helander is an artist, writer, and critic. He received a BFA and MFA in painting from the Rhode Island School of Design, where he later served as the Provost and Vice President for Academic Affairs.
He has studied at Yale University and Harvard and is a former White House Fellow of the National Endowment for the Arts.
He recently received the First Annual Professional Achievement in the Arts Award from Palm Beach Modern + Contemporary, and is a member of the Florida Artists Hall of Fame. Helander is a past recipient of the South Florida Cultural Consortium's Award for Professional Achievement in the Arts and has won four separate grants from the New York Foundation for the Arts.
His work is represented in over fifty permanent public collections, including the Solomon R. Guggenheim Museum, Whitney Museum of American Art, and The Metropolitan Museum of Art, as well as the San Francisco Museum of Modern Art and the Los Angeles County Museum of Art. As a critic, he regularly writes for numerous publications such as The Huffington Post, Sculpture Magazine, Art Hive magazine and One Art Nation, among others. He is a seasoned juror and curator of museum exhibitions and serves on the board of the Center for Creative Education.
---
Annemarie Ryan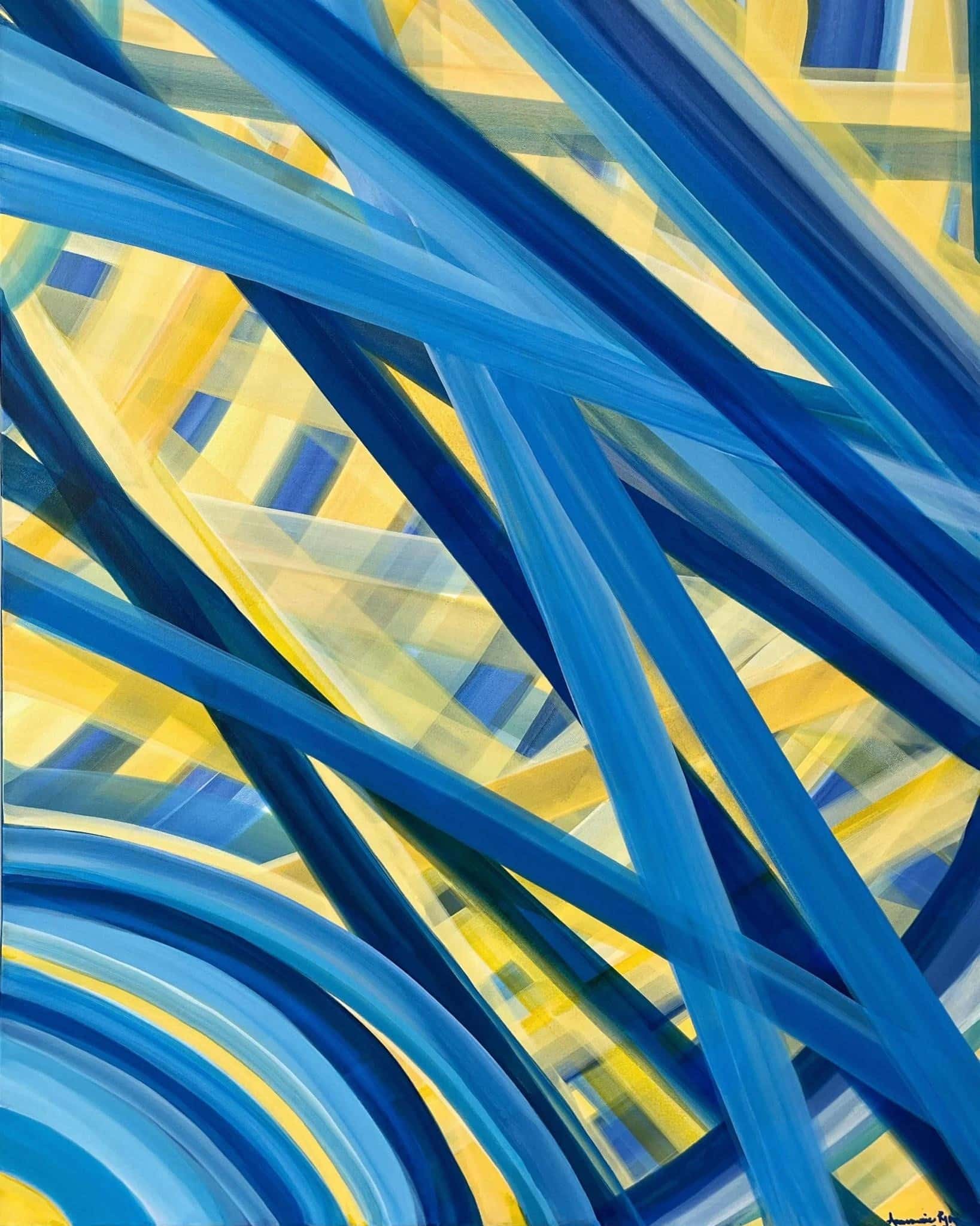 Annemarie Ryan was born in Old Town Alexandria, Virginia and now lives in Georgetown in Washington, DC. She developed a love of and showed a gift for painting and drawing at a young age but being from a family of eight children was unable financially to pursue an educational path based strictly based on art.
After a lengthy career in national politics and public service, she was able to return to her love of art full-time. Shortly thereafter, she became one of 40 Artists in Residence at Georgetown's historic Jackson Art Center.
Within a year of pursuing her dream, she was invited to show five of her paintings at Van Der Plas Gallery located in Manhattan's Lower East Side. The Gallery has been known for discovering emerging abstract and street art artists since the 1980s.  In advance of her participation in this exhibition, titled "A Changing Landscape: The Female Eye," Artnet News, singled out her participation in its weekly
"Openings Not to Miss in New York City," saying "One highlight of the exhibition is the work of Annemarie Ryan, a DC-based painter whose lyrical compositions harken back to the female abstract expressionists like Joan Mitchell and Helen Frankenthaler, with contemporary sentiments imbued with societal and cultural sensitivities."
In less than three years, she has created more than 300 works of art. Her paintings have been featured in Condé Nast's House and Garden Magazine are in the homes of collectors in New York City, Key Biscayne, Delray Beach, Jackson Hole, Martha's Vineyard, Boston, Laguna Beach, and Washington, DC, among other locations.
---
J. Steven Manolis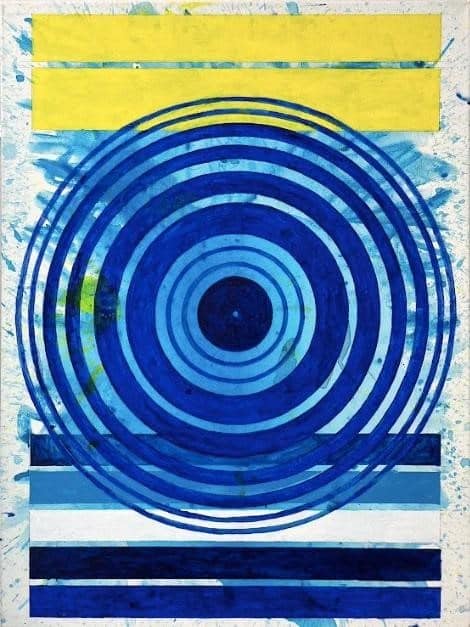 J. Steven Manolis is an American abstract expressionist artist who paints in both watercolor and acrylic on canvas. He is known for his series of paintings that emphasize communication through colors,
geometrics, and other symbols. His works are so unique that world-renowned art critics have provided him with unprecedented written acclaim.
Manolis painted for 30 years privately under the tutelage of the great artist and colorist, Wolf Kahn. In 2014, he went public and committed full-time to his painting career with his first solo art exhibition at the Chase Edwards Gallery in Bridgehampton, NY. Since then, he's enjoyed a meteoric rise. In three years, he's had 3 solo museum shows, 16 solo gallery exhibitions, 14 group shows, and 15 corporate installations, and has garnered over 350 global collectors. He works in Miami in his Studio-Gallery, Manolis Projects, which is the largest private studio gallery in Florida. Manolis is highly involved in the field of visual arts and was past Chairman of the Advisory Board of the National Academy of Design and Trustee and Development Director of the Vermont Studio Center.
---
Ron Burkhardt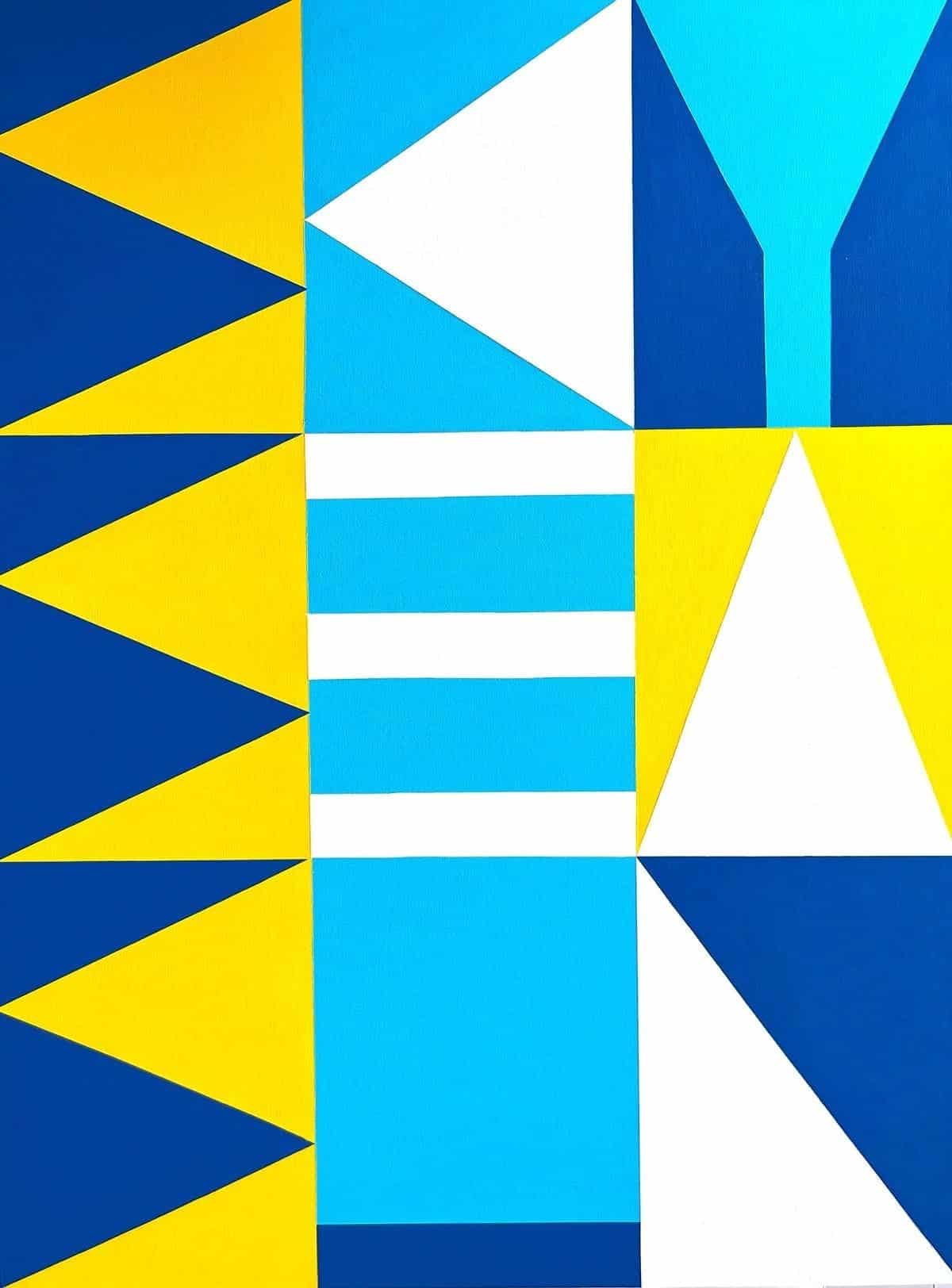 Ron Burkhardt, the founder of Notism, describes it as "...a unique genre of contemporary American art which fuses abstract semiotics and organic writing to record symbols, words, and cultural artifacts, even as they drift slowly into the distant black hole of the past. No sooner do we experience "Now," then that moment starts to recede, leaving us facing a nostalgic void for the fading experiences and people no longer near to us, as we desperately strive to keep those memories alive."  Notism exalts the power of private thoughts expressed in the hand-written text–its style, texture, intensity, dynamism, aestheticism, and the primal exuberance of precious memory recall. These paintings and concepts also connote the eventual non-existence ("not-ism") of life as it drifts slowly into the distant black hole of the past. Even as our memories and achievements surround us with grace and aesthetic richness.
Burkhardt's obsessive assaults on blank space, imbued with his compulsive detail, also depict a city-dwellers incessant drive to harness the information overload of modern society. His intuitive work confers an ordered power on the daily chaos and confusion of our multi-tasking, computer-driven world. Working in his idiosyncratic system of "notes as substrate" for over three decades, Burkhardt's Notist art is both primitive and evolved. The spontaneous, high-voltage images are a testament to the complexity, speed, and intensity of modern urban life, with its disparate pulls on one's soul.
---
Fernanda Lavera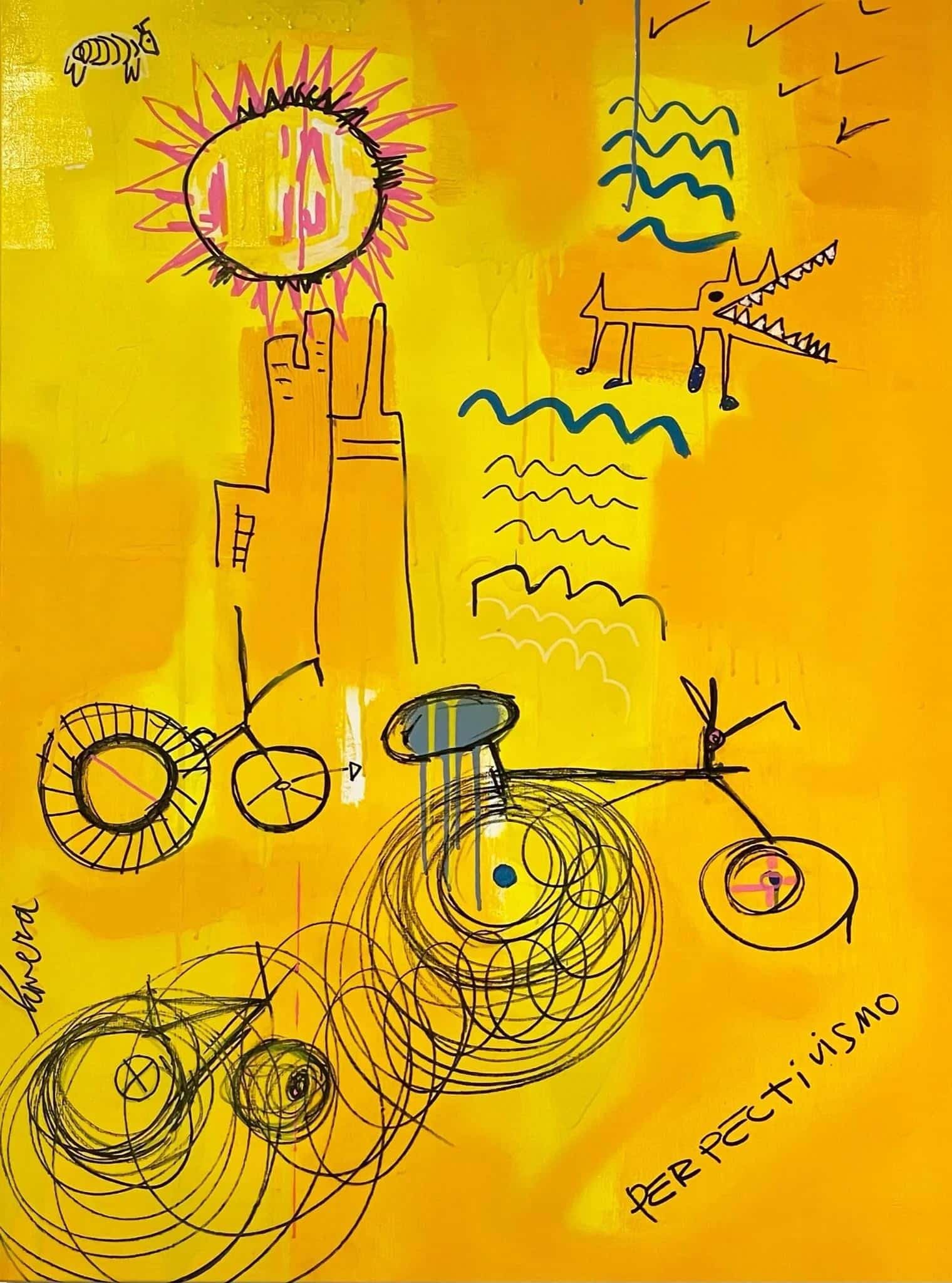 María Fernanda Lavera (b.1975-), from Buenos Aires, Argentina, discovered her fascination for art and painting through an aunt who imparted to her a love of sketching and textures.
At first glance, her paintings appear to be wall images, graffiti that draws attention to itself through its bluntness, its hypnotic colors, and unique style, a good street artist needs to stand apart from so many others. By covering every centimeter of the surface with color and with the images of contemporary objects turned into reductions of themselves, becoming more symbols than objects.
The images appear to explode from the depths, releasing outlandish forms of intense colors that, in turn, generate contrasts of surprising expressiveness that seem to have been created by the artist's unconscious sketches. This is when we glimpse the surreal world manifested by Lavera with an extreme passion and that informs the viewer – the spectator – of a certain state of inner turmoil. Among the recognizable forms are symbols, objects, and everyday contours that approach the realm of Pop Art. Her diverse range of themes ranges from psychedelic cartoons juxtaposed with figures of rabid cats and race cars to the expression of visibly disturbing events. Watchful eyes and disproportionate and stooping witnesses seem to look on helplessly.
Lavera explains that she likes to let things happen intuitively, without a clear intent: she is fascinated by the effects of color, the play of light and shade that allow her to explore her moods freely. Painting is a visual conversation for her – a moment, a feeling, and, especially, an outlet that allows the possibility to express the mystery of life through a symbolic space of complete expressive freedom.
---
Olivia Daane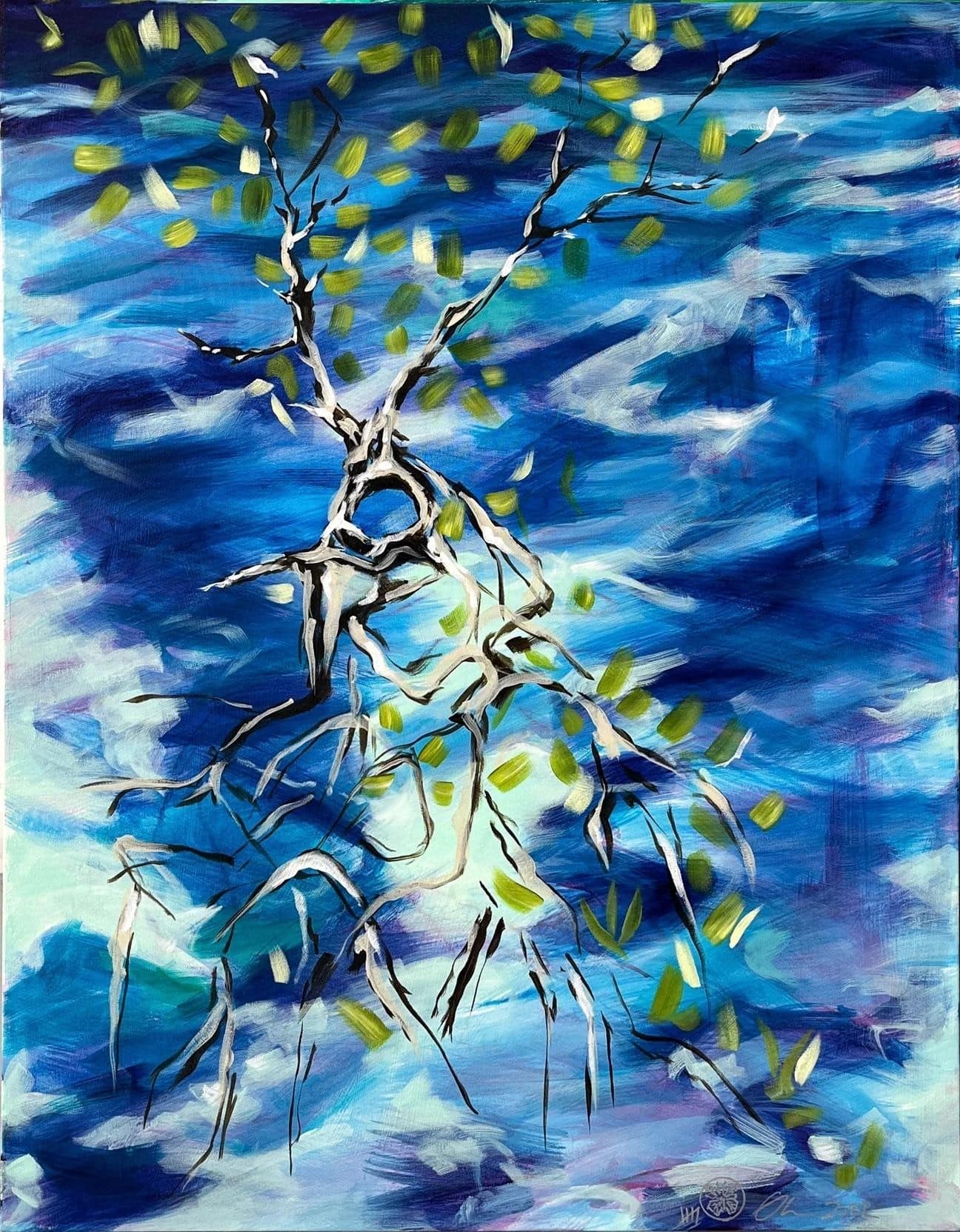 Olivia Daane received a B.A. From Vanderbilt University in 1992. She then studied at Syracuse University's undergraduate and graduate programs in Florence, Italy followed by an apprenticeship with internationally-recognized artist Paul Harmon. Olivia opened her LIVASPENART STUDIO in 2006 and LIVASPENART GALLERY on Cooper Avenue in Aspen, Co in February 2011-October 2013.
Her paintings have been exhibited by Opera Gallery Aspen since 2017. She is honored to have recently joined the roster at Manolis Projects in 2022. She is a painter(known for her butterfly series began in 2008), art consultant, songwriter, wordsmith, and mom. She has recently been appointed as a Global Solutions Committee member by the U.S. State Department.  A full-time Aspenite since 1997, she spends as much time as she can in the mountains, taking in all the enriching programs Aspen has to offer.
---
Ron Agam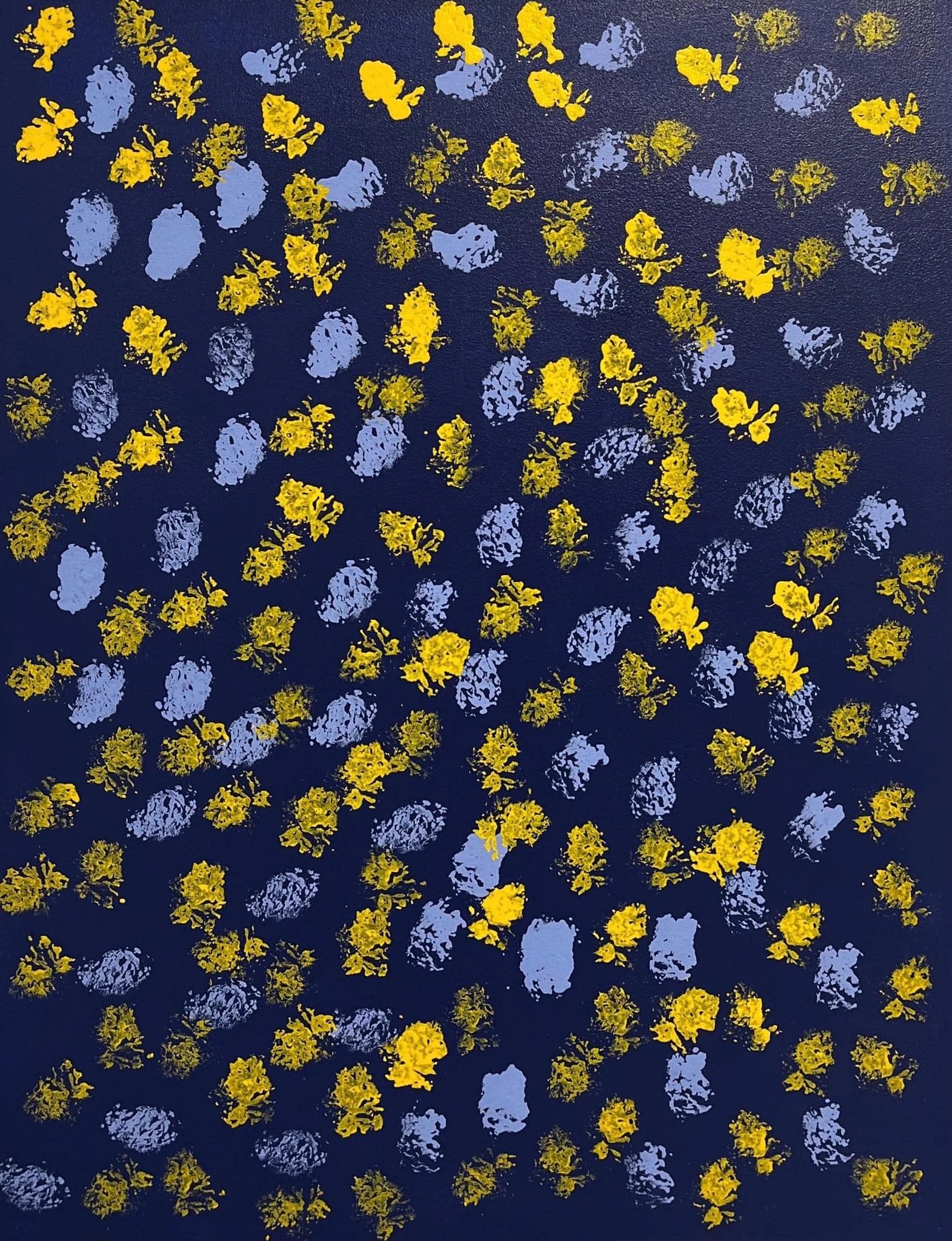 Born in 1958, and raised between Paris and Rehovot, Israel, painter Ron Agam only took up the paintbrush later in life, following a long and successful career as a fine art photographer.  Yet, the robustness and sheer prolificacy of his output since belies the charge that this newfound passion is anything but a calling: Since first embracing his new medium a few short years ago, Mr. Agam's creative energy has burst forth, embracing a dizzying array of techniques and a brilliant spectrum of forms, in an ever-expanding constellation of individual works. From lenticular, optical experiments to distilled, saturated color fields, Mr. Agam's work has, canvas by canvas, explored the process of seeing, all the while keeping an eye on the prize of metaphysical meaning.
This wellspring of intuition seems to have tapped a deep reservoir of inspiration. As his body of work has compounded, growing to hundreds of individual pieces,  it has cast into relief a central theme of Mr. Agam's life itself: That the questions one conceives as a child, considering the very abundance of stars in the sky, may yet animate an enduring curiosity in the mature soul.  Indeed, Mr. Agam's meditative, transcendent canvasses bear witness to this pure fact: That to contemplate the world deeply is to refresh its mystery. Looking at his canvasses liberates one from what is known, restoring the essential spirit of inquiry that characterizes true freedom.
---
Carol Calicchio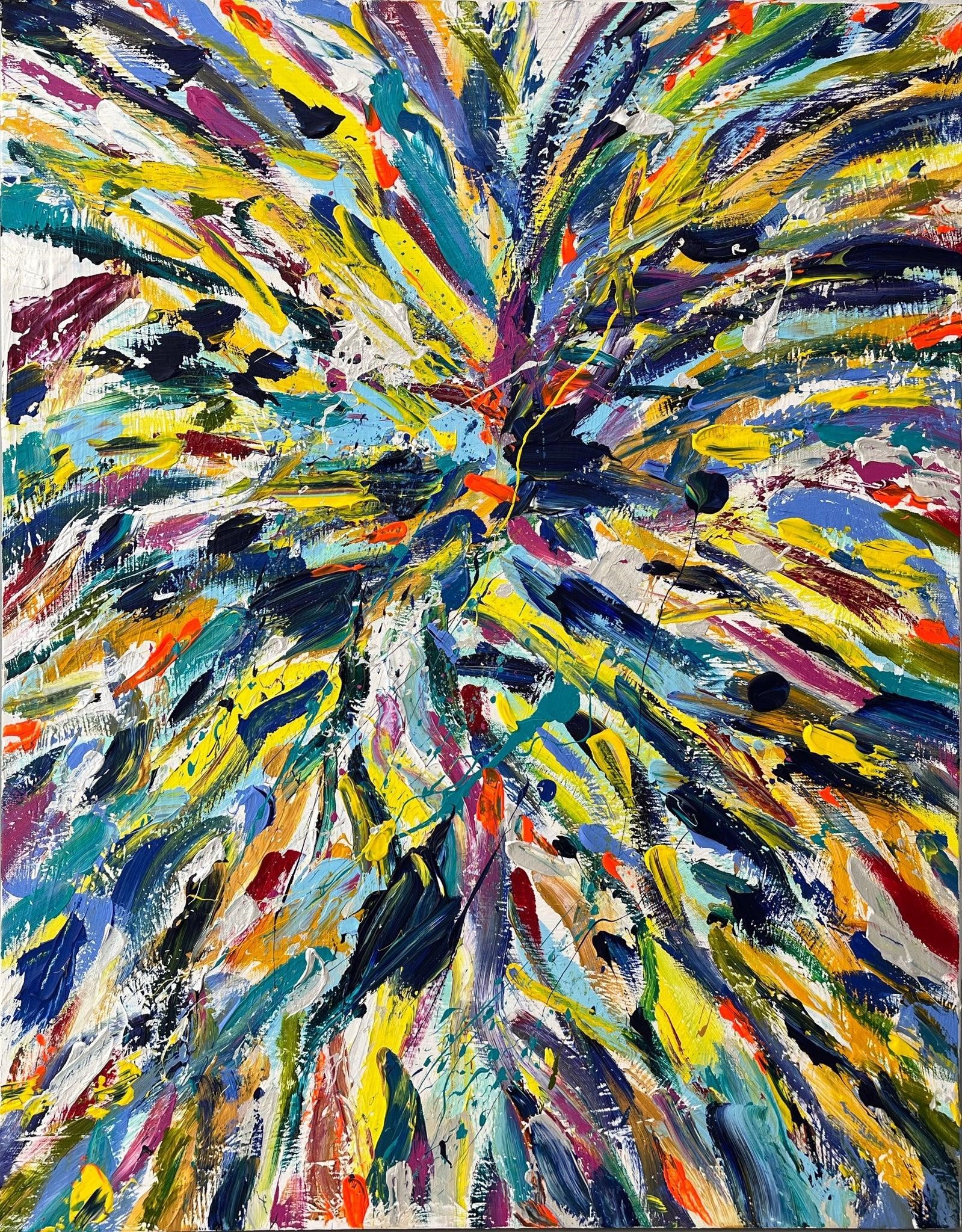 Fairfield County native Carol Calicchio's ascent into the art world can be traced back to her family of artists and early education.
Her mastery of abstract florals began several years after she earned a degree from the NYSID. A combination of painting and drawing studies at the School of Visual Arts helped Carol realize her true passion was best expressed in the art she had been hanging in others' homes.
So she set off on her own course, finding an artistic realm of her own, through unique paintings that express rich energy palettes.
Carol, who now lives in Delray Beach, Florida, creates her colorful works in a spacious, inspiring studio on the banks of the Intracoastal.
---
Aurelia Majorel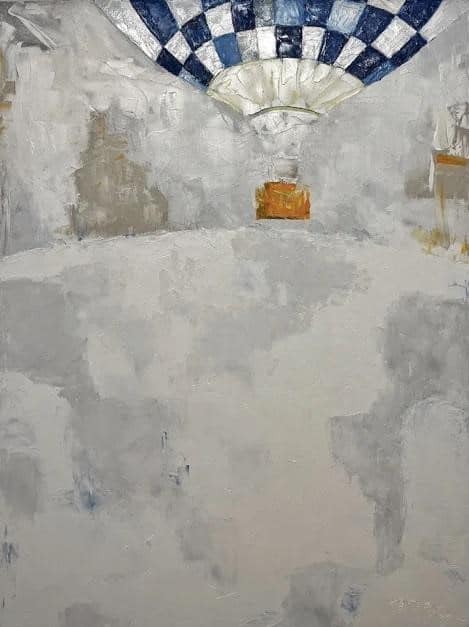 Born in Argentina, I was formally educated at the National School of Fine Art Prilidiano Pueyrredon. I continue my artistic evolution immersing myself in the various branches of art.
Living in Miami for over 20 years, my passion for oil painting is clear and consistent with a commitment to the purity of art with an open mind.
From the beginning, my relationship with the brush was from the subconscious. I feel that through abstract art the most valuable communication is generated between emotions and the eye of the beholder; a sense of freedom.
Each blank canvas is a new beginning, an opportunity to transform and evolve, only to be discovered with the strokes of my brush.
I am excited to share my art with those who already know me and whom I have yet to meet.

---
Timi Ogundipe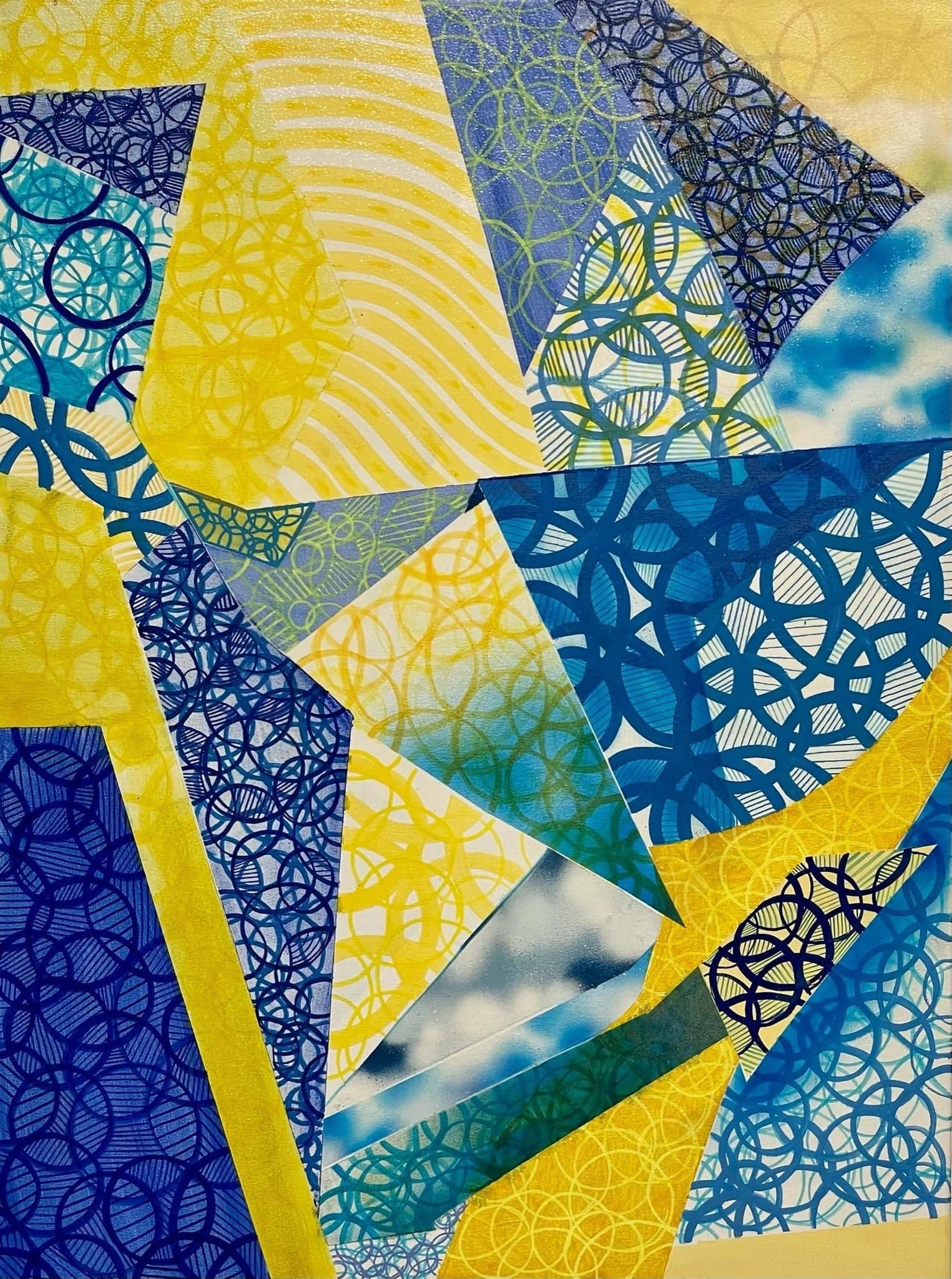 Timi Ogundipe (b.1990) is a South Florida-based abstract and contemporary street artist whose works range from paintings to murals. His mark has been made in many cities across the globe such as New
York City, Berlin, Paris, Boston, Miami, and Barcelona. Known for his hand-drawn circles and deconstructed graffiti, using plant flora from his surroundings, he sources inspiration from music, science, and nature blending them into compositions consisting of eccentric ciphers, plant stencils, fine
lines, obtuse and acute shapes. Fossilizing plant life onto his works, inspired by the stencils of Cueva de las Manos, & the abstract expressionist movement, he saturates his work in layers of rich colors as he composes moments of time into his pieces. Attempting to soothe himself and the viewer, he creates works that hold the energy of a bouquet of flowers. With an affinity for graffiti, quantum theory, and Earth's rich terrain he explores inward to express outward and find a balance in the styles he's found peace in.
---
Camilla Webster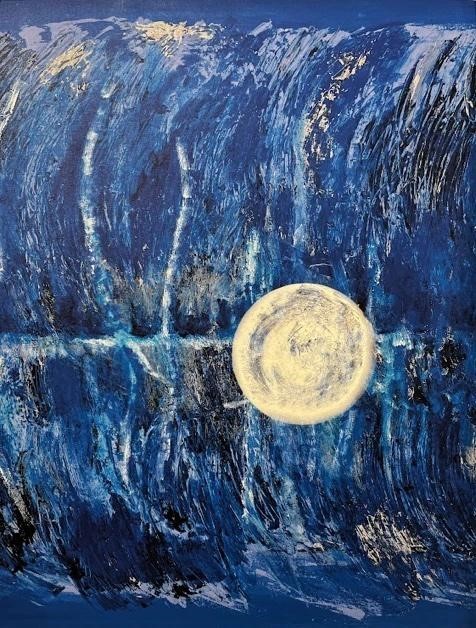 Camilla Webster is widely exhibited fine artist, best-selling author, TED speaker and lecturer, Webster's painting "Cocktail Hour" inspired by Palm Beach's evening light and energy was acquired by The Coral Springs Museum of Art in the fall of 2019. Webster will have her first solo museum show curated by White House fellow and world renowned artist Bruce Helander in May – June 2020.
Webster was invited to exhibit in 2020 at Art Palm Beach and lectured on essence in the PowerTalks Art Palm Beach programming. In 2019 Webster exhibited at Art Basel Miami Beach at Scope and lectured at The Sagamore Hotel on social impact and healing through art. The Directed Art Modern has exhibited her series at Art Palm Beach, Art Aspen, and Jackson Hole Fine Art Fair. Her paintings focused on rising oceans were selected for The Palm Beach Cultural Council's "Natural Narratives" exhibit which runs through May 2020. Coverage of Webster's work and exhibits have appeared in the Miami Herald over Art Basel, her Keys Kintsugi series was the featured article on the front page of Florida Weekly. She's also been featured in the Palm Beach Daily News, the Palm Beach Post and Yahoo.
---
Jill Krutick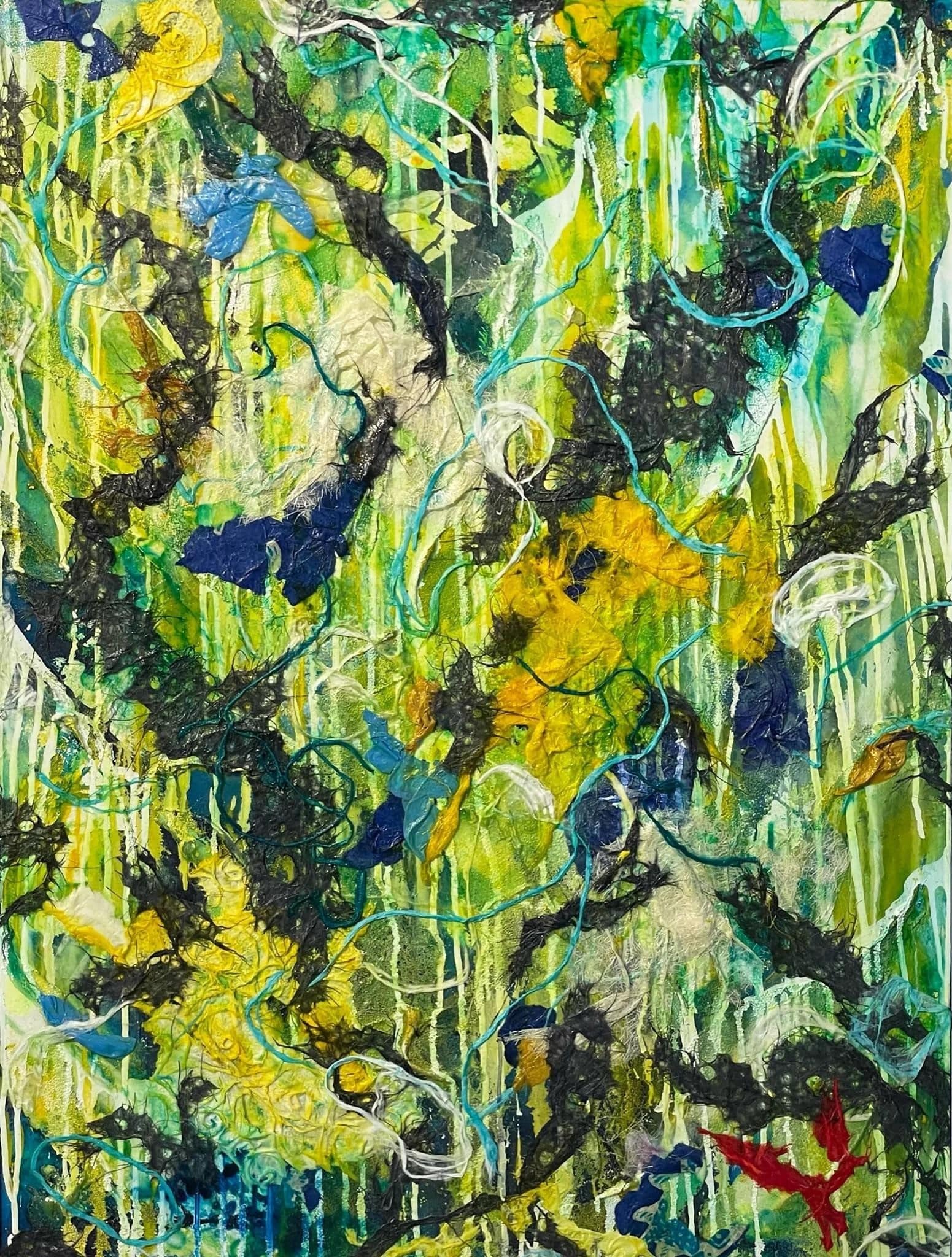 Ever since I made my first oil painting around the age of 10, I have focused on capturing colors, movement, shapes and light. Using oil on canvas as the primary medium, I have developed a passion for textured works, which strive to exhibit "balance."
I achieve balance through the precise placement of color and use of texture.  My early work centered on creating geometric paintings with linear up and down movements contrasted against side-to-side movements with my palette knife.  With a tapestry like intensity, this style has precision and depth.
Even as my geometric style has become more flexible, balance remains pivotal to my efforts.  I strive to capture raw, natural elements – such as terrain, water, sun and sky – and equalize for the contrast between light and dark while capturing movement through a variety of textures.