Make space on your calendars and walls for Lighthouse ArtCenter's 10th Annual Plein Air Festival!
This juried event brings 35 of the country's top plein air painters to Tequesta for a week of outdoor painting. These artists, painting outdoors, or "en plein air," will compete for over $15,000 in cash and prizes. The week kicks off with our Paint Out Competition at Harbourside Place in Jupiter. Join us daily at the ArtCenter Gallery to view and purchase the freshly painted work of our talented artists. Check out the free plein air painting demonstrations at picturesque locations across the area. On Friday, add to your art collection at our fabulous Collectors' Party & Sale. Mix and mingle with the artists and fellow art enthusiasts while feasting on Lighthouse ArtCenter's signature hors d' oeuvres. All pieces are available to purchase, including competition pieces. Finish out the week on Saturday with our Small Works Sale and our Live Painting Event at the ArtCenter Gallery. Learn from the masters and enroll in one of our Plein Air Workshops offered before and after the festival.
Lighthouse ArtCenter Gallery
373 Tequesta Drive
Tequesta, FL 33469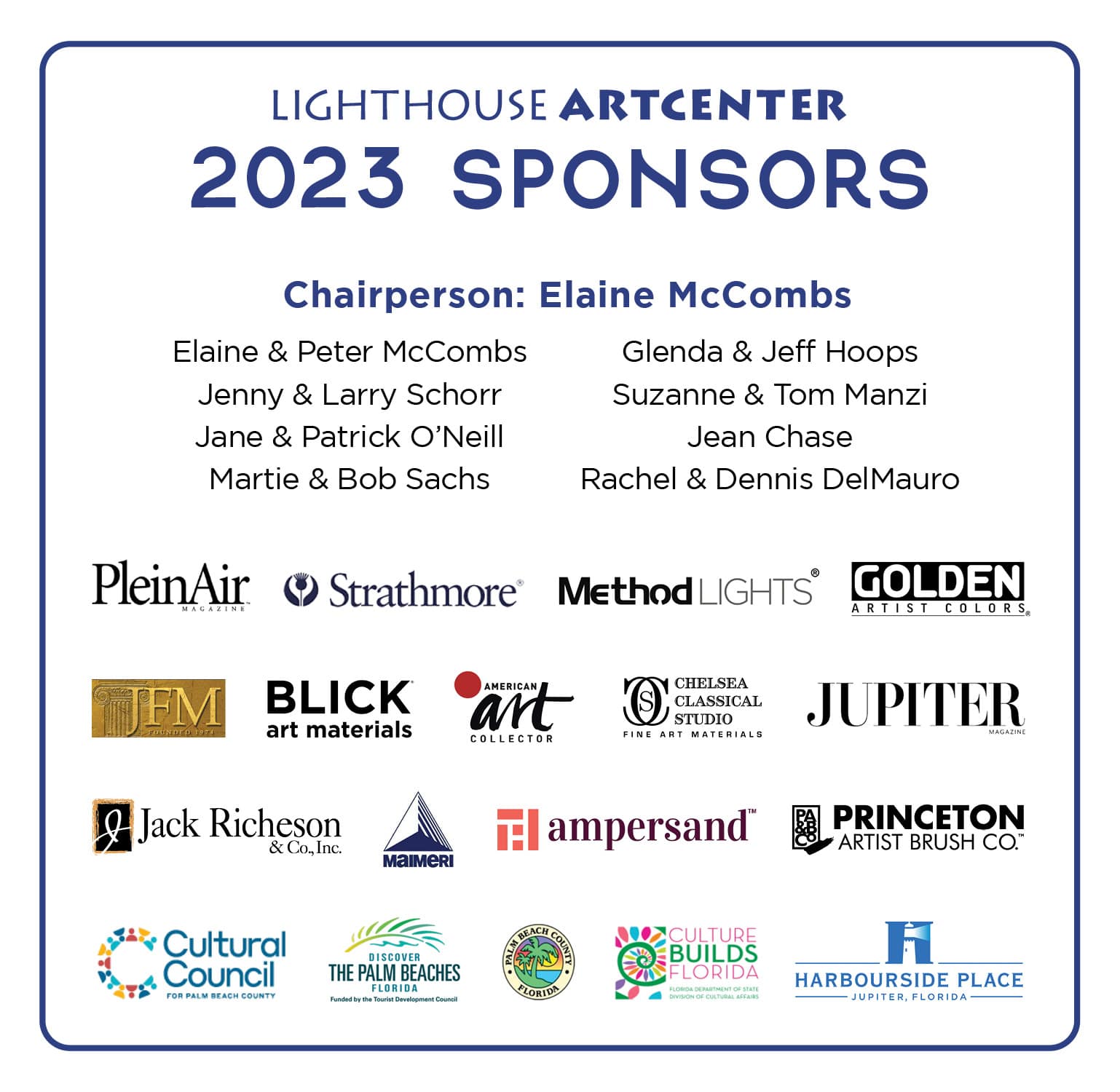 We are thrilled to announce our invited artists -get ready for fresh work
from 35 of the top plein air artists in the country!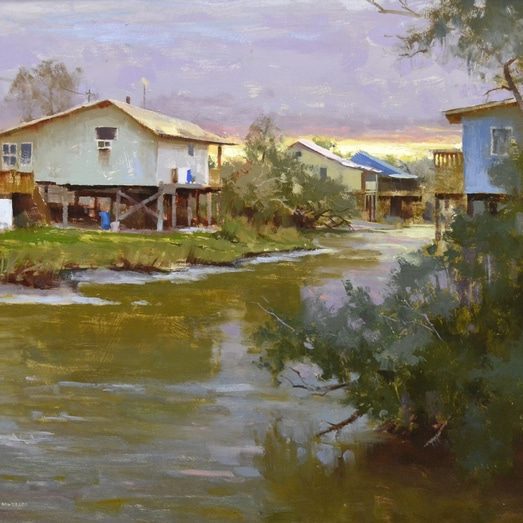 Marc Anderson
Wauwatosa, Wisconsin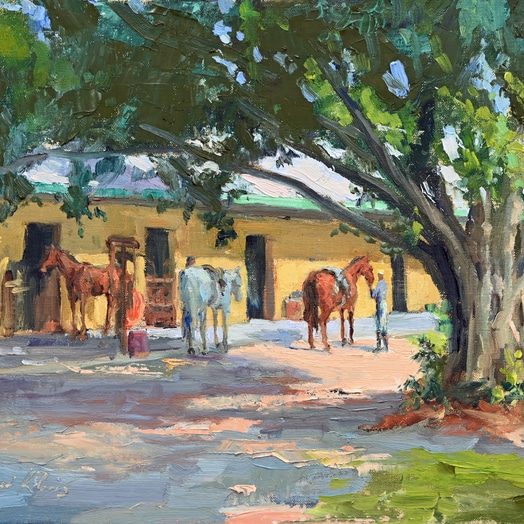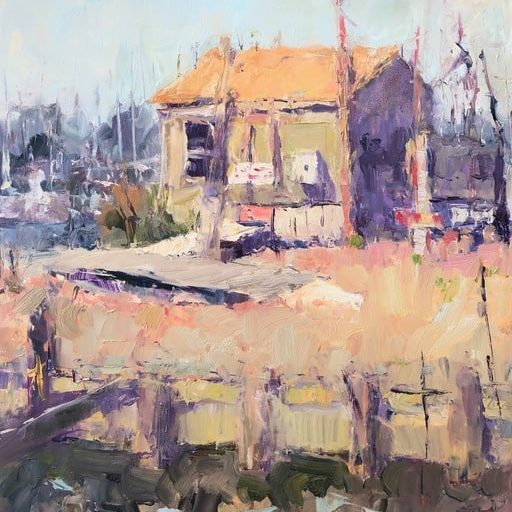 Lynn Mehta
Alexandria, Virginia
Several of the talented artists participating in our Plein Air Festival will also be offering in-person workshops! 
Don't miss the opportunity to learn from these masters - register today!
This three-day workshop is open to Intermediate, Advanced, and Professional artists. The chance to create a strong visual pictorial should be a paramount decision of…
Read More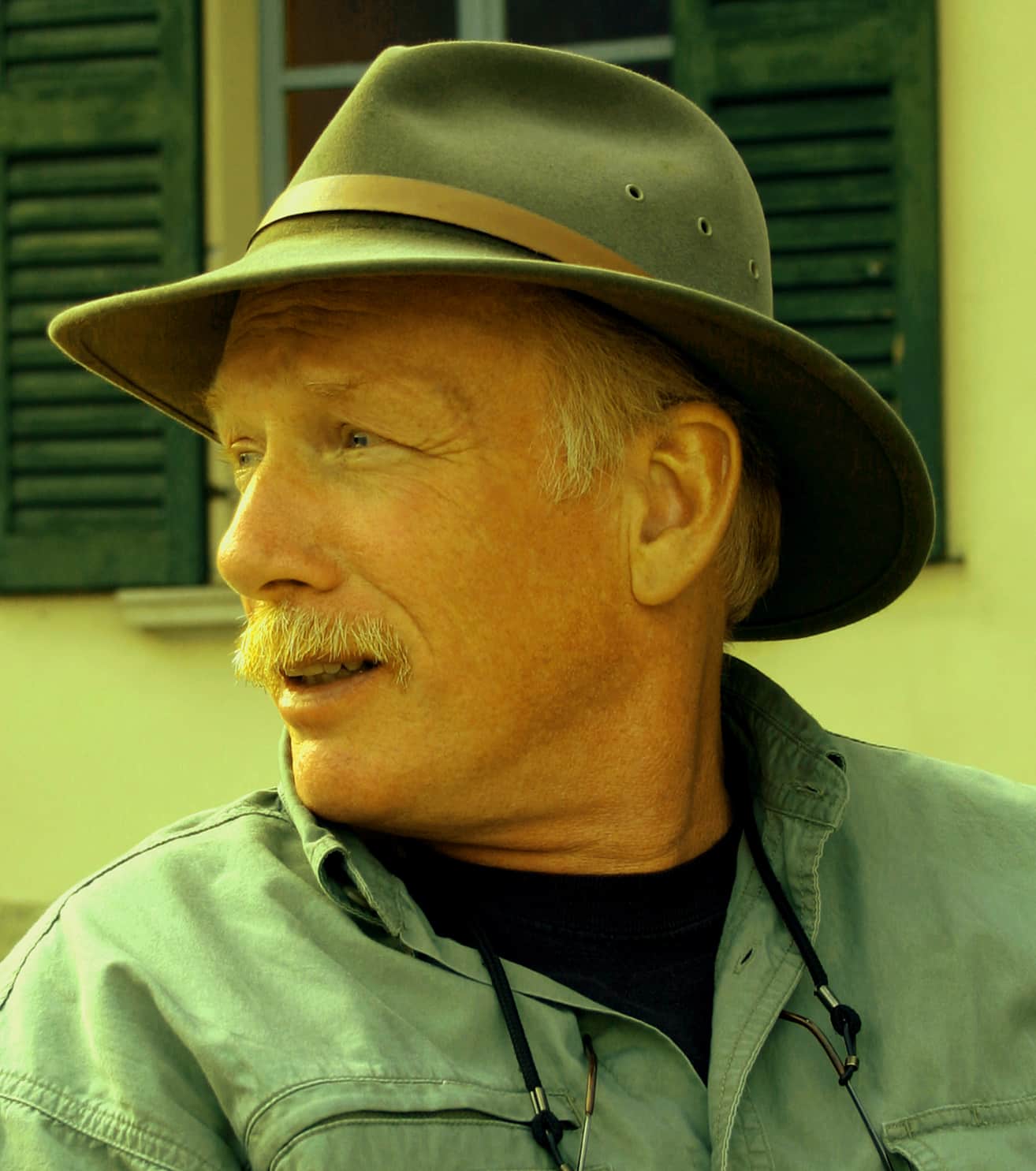 Kenn Erroll Backhaus is the most nationally accredited Bucks County, Pennsylvania Impressionist living today. He is a Master Level Artist in both the Oil Painters of America and the American Impressionist Society. He is a member and past President of the Plein Air Painters of America, the oldest and most prestigious plein air organization in the country. He has also achieved Signature Member status, the highest level, in the California Art Club, one of the oldest and most active art organizations in the country. His paintings have won numerous awards, including Best in Show, Collector's Choice, Master's Award of Excellence and Artist's Choice Awards. His work has been included in several museum shows. Kenn was one of the host artists in the APT Television Series, Passport and Palette and the PBS Series Plein Air, Painting the American Landscape. Kenn was featured in the Plein Air Magazine's June/July issue, 2016. In addition, his painting graced the cover of Plein Air Magazine in the fall of 2011, and his work also appeared in an article in March of 2012. His paintings were published in two books, Art of the National Parks, in 2013 and in the book, 100 Plein Air Painters of the Mid- Atlantic in 2014. In November of 2014, Kenn was invited, along with 9 other artists, on a painting trip to China by Chinese-American Master Artist, Zhiwei Tu and the Zhiwei Tu Museum of China. This trip proved to be a great honor and a very humbling experience. Kenn is very passionate about the historic traditions of representational painting and has given back to the profession for over twenty years in various educational programs and workshops. Kenn continues to look for new opportunities to foster the arts and is currently involved through the internet with on-line educational programs. Kenn's experience has long been recognized, and he has been asked to judge numerous national shows.
Sunday, March 5, 2023
Paint Out Competition:
The location of the Paint Out Competition is at Harbourside Place, Jupiter.
All artists are welcome to participate under one of two self-designated categories, Professional or Amateur Artist. Cash awards and prizes will be available to winners in both categories. Over $2,000 in cash and prizes will be awarded.
9:00 am – 10:00 am | Check-in and stamping of panels will begin on-site
10:00 am – 12:00 pm | PAINT! Listen for the air horn which signals when to start and stop painting.
12:00 pm – 12:30pm | Frame and display work on easel
12:30 pm – 1:00 pm | Judging
1:00 pm | Awards announced and prizes distributed
1:00pm – 1:30 pm | Art is offered for sale to the public