​A Hollywood blockbuster character designer and a Broadway Tony Award-winning puppeteer headline this exhibition of character artists and concept originators, like Carter Goodrich, who brought us Despicable Me, The CROODS, Finding Nemo, Brave, and more.
Come for the inspiration, stay for the fun!
Join the legions of tinkerers around the world and get creative in the MakerSpace at the Lighthouse ArtCenter.
​Guests of all ages learn to animate short videos, create paper-engineered projects, design objects to print on our 3D printers, and even design and fabricate dynamic puppets.
​
If you missed your chance to see this incredible exhibition and MakerSpace, you're in luck!
Super Summer and Fantastic Fall is now being exhibited at the beautiful Elliot Museum in Stuart, Florida.
Visit the Elliot Museum at 825 NE Ocean Blvd, Stuart, FL 34996 or online at https://hsmc-fl.com/elliott-museum/
or give them a call at (772) 225-1961.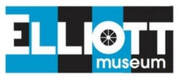 •  Carter Goodrich: Character artist; Despicable Me, Ratatouille, Finding Nemo, Shrek*
•  Kevan Atteberry: Character developer; Microsoft Word's Clippy, Vaguely Neighbors*
•  Bryan Ballinger: Concept artist; Veggie Tales, Nintendo, Explorapedia Children's Encyclopedia*
•  David Biedrzycki: Author/Illustrator; Sumo Kitty, designer, character artist, Exquisite Dorks*
•  Russ Cox: Video game developer; Plants vs. Zombies, Warner Brothers Surfs Up, Exquisite Dorks*
•  Matt Ficner: FX Animation engineer; chief designer and fabricator for virtual media and theatre, special creatures, characters, and professional puppets
•  Patrick Girouard: Illustrator: National Geographic World, Scholastic, Highlights Hidden Pictures Vaguely Neighbors*
•  Marty Kelley: Author/Illustrator, Heavy Metal Drummer; children's books, Exquisite Dorks*
•  Freddie Levin: Performance Artist, Puppeteer, Author/Illustrator; 123 DRAW!*
On loan from The Maltz Jupiter Theatre, dynamic life-size puppets from The Wiz and Disney's Beauty and the Beast designed by Tony Award winning John Tartaglia.
The MakerSpace is a collaborative workspace for making, learning, exploring, and sharing.  We invite kids and adults to engage with our faculty and interns while tinkering with a variety of equipment and supplies, from 3D printing, animation, paper engineering, and laser cutting to simple puppet-making and dynamic character design.
Sponsored by:
​Cornelia T. Bailey Foundation
Susan Namm Spencer
Evie Lyons
Join our curator, Janeen Mason, for a video tour of our Super Summer and Fantastic Fall Exhibition!