Membership Levels & Benefits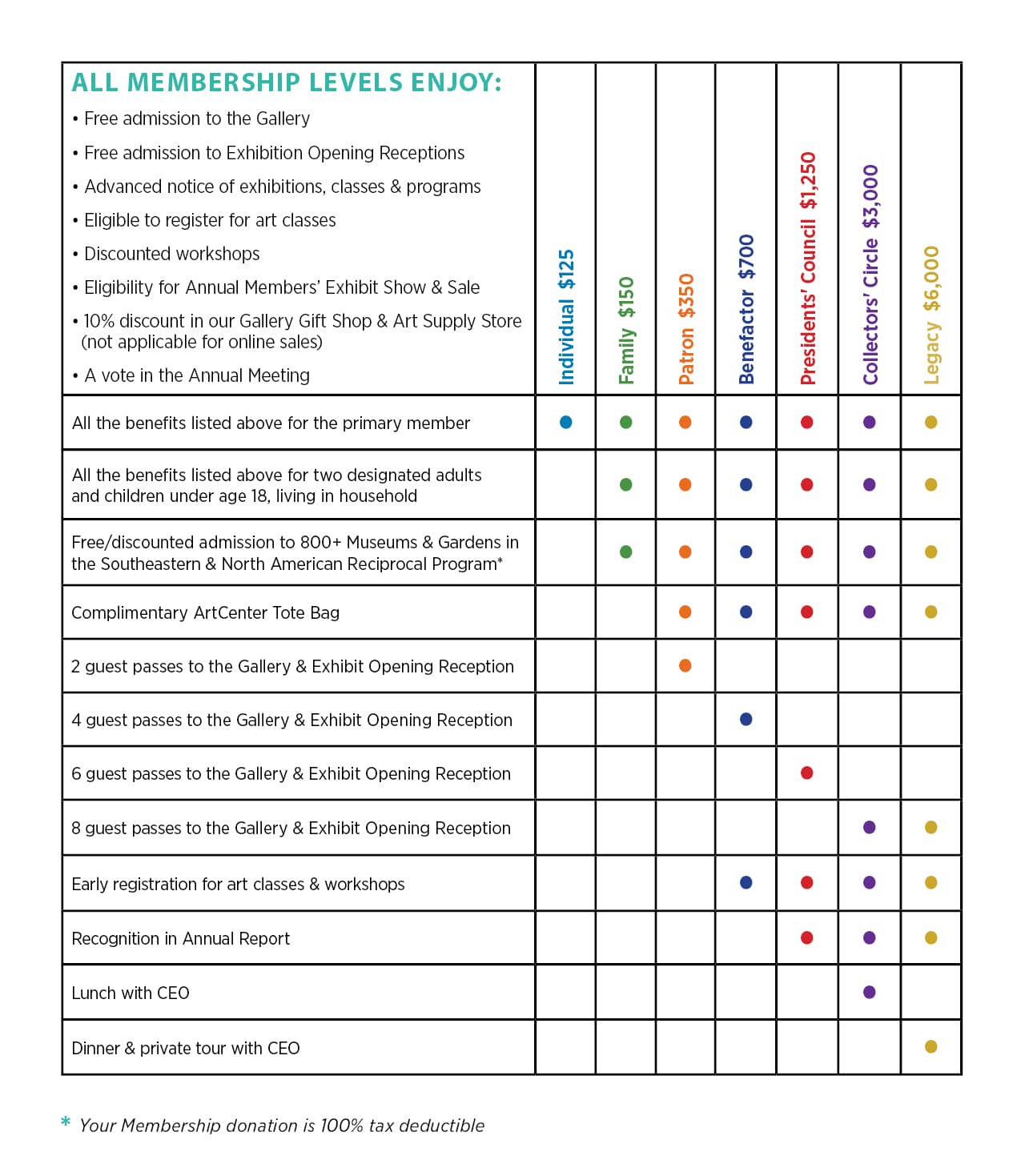 Membership is required to register for all adult in-person classes.Membership is not required to register for virtual classes. However, members will receive discount member pricing for all virtual classes. 
All memberships are non-refundable.
Our membership cards and guest passes are now digital!
Due to a desire to be more environmentally friendly and conscientious about shared surfaces,
we have officially transferred over to a fantastic digital membership card program!
Our membership program and benefits remain the same, but membership cards and guest passes
will now be accessible on your smartphone!
Click here for step-by-step instructions on how to access our new Digital Membership Card Program
Click here to download the app on the Apple App Store.
Click here to download the app on the Google Play Store.
You do not need to present your membership card at the Lighthouse ArtCenter to receive member discounts, admission to our Gallery or Exhibition Opening Receptions, or to register for classes. If you do not wish to download the app and your virtual membership card(s), you will still have full access to your membership benefits. 
If you renew, upgrade, or update your membership, your digital membership cards and guest passes will automatically change.
---
​Memberships make great gifts! 
Call or visit to purchase a gift certificate, which can be mailed directly to your gift recipient.
Palm Beach and Martin County School teachers receive 50% discount on any membership level.
Email info@lighthousearts.org for discount.​
​Firefighters, Police Officers and Military receive FREE admission to the Gallery.